Airport security staff expect 'minimum proposal' from company at mediation meeting
Workers' representative says "everything is against" employees threatening indefinite strike at Barcelona airport on Friday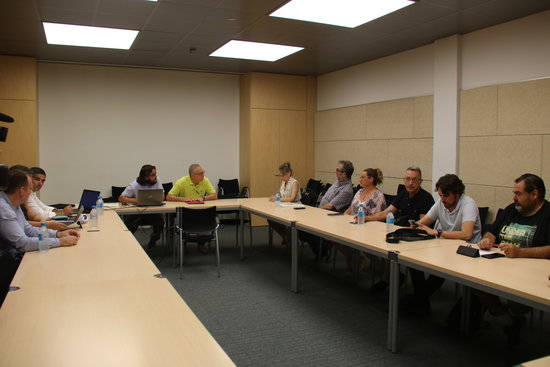 Representatives of Barcelona airport security staff and the Trablisa company are meeting on Wednesday hoping to find a way to head off the indefinite strike planned for Friday.
Yet before the meeting, strike committee advisor Juan Carlos Giménez was not optimistic about the firm making a proposal that will be acceptable to the disgruntled staff.
"The company will no doubt bring a minimum proposal just to say they are talking, but we have no hopes that it will be beneficial to the workers," said Giménez.
In fact, the committee advisor suggested that "everything is against" the employees in the negotiations, and he reiterated that they have "all the right to strike."
The Spanish government has set minimum services during the strike of 90%, which Giménez says can only be fulfilled by calling workers who are sick or off back to work.
Giménez was also critical of the support for Trablisa from airport operator Aena and the Spanish authorities, but said the workers will consider any proposal in an assembly on Thursday.
The 500 Trablisa employees called on to strike are demanding more breaks and personnel rotations so as to better face the increase in workload at the airport.