Airport passenger numbers in October inch closer to pre-pandemic figures
Stats in Barcelona, Reus, and Girona improve overall on 2020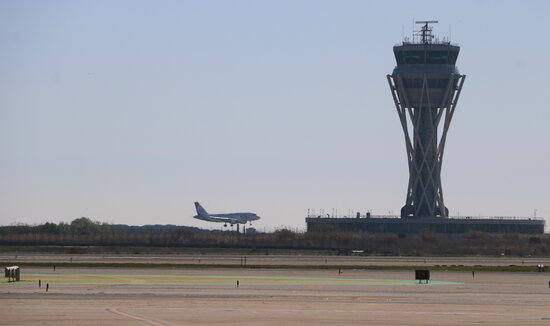 The number of passengers traveling to and from the Barcelona, Reus, and Girona airports continues to approach pre-pandemic figures.
In October, the month with the slightest – and yet still quite notable – variation on 2019 levels, 2,684,992 people traveled through Barcelona El Prat, 227% more than in 2020 and only 42.2% fewer than the same month two years prior, down from the 48.4% difference in September.
Girona, in northern Catalonia, experienced a far greater leap than the Catalan capital: the 65,283 passengers that traveled through its facilities last month represent a 1,766.8% increase on October 2020. These figures, however, are still 67.3% lower than before Covid-19 hit.
Further south in Reus, there was a 1,156.8% growth on October 2020 numbers. With 37,491 passengers, however, the airport is still 60.3% off pre-pandemic levels.
When it comes to overall operations as well as the transport of goods, the 2019 versus 2021 gap is not as extreme.
Operations increased by 124.2% in Barcelona in October on 2020, but are still over a third lower compared to the same period in 2019, while the transport of goods grew by 16.1% on 2020 but are still down by 25.2% on two years prior.
Meanwhile, for Reus, operations actually increased by 0.2% on 2019, as well as by a quarter compared to a year ago, while there were no goods transported through these facilities.
In Girona, operations increased by 43.5% on October 2020, but are still down by 8.8% compared to two years prior. The transport of goods, however, is down on both counts: by 66.8% on 2020 and by 45.5% on 2019.