Airlines urge authorities to get rid of face mask mandate on flights
4.4% more plane tickets available compared to winter 2019 season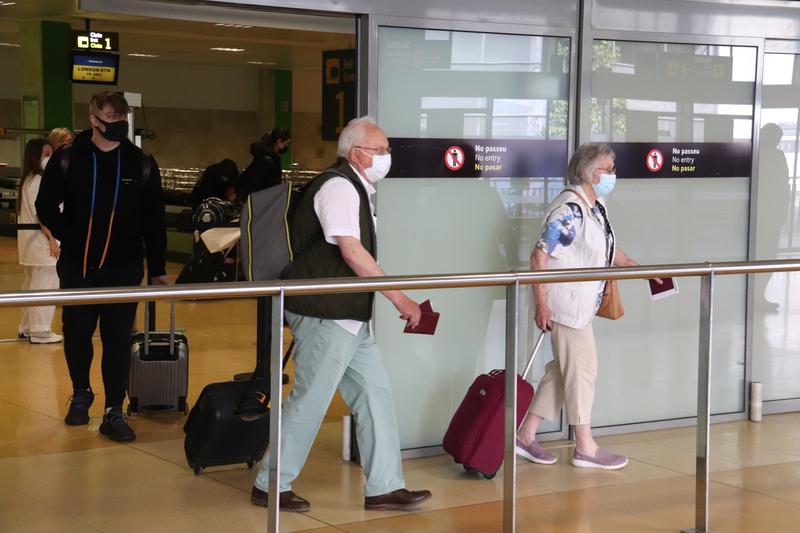 Airlines have made a plea to the Spanish government to get rid of the face mask mandate on airplanes arriving into the country.
Planes are considered another form of public transportation and the rules in Spain state that masks must be worn on all forms of public transport, including metros, buses, and trains. The mandate is in force on flights arriving in Spain, but outbound flights are considered the domain of the country of arrival.
"Spain is the last country in the European Union where the mask is mandatory, and this generates competitive distortions between the airlines," lamented the president of the Airlines Association, Javier Gándara.
At a press conference to present sales results on Tuesday, he said that Spanish companies must force their passengers to undertake their entire journey wearing a mask, while foreign airlines only do so during the journey through Spanish airspace.
"The legal framework should never create an advantage or disadvantage between some operators and others. We ask that the obligation of the mask on board be changed and become a recommendation," Gándara said, directing his comments at the ministry of health.
More flights this winter than 2019
Airlines have scheduled a total 114.2 million seats for the 2022-2023 winter season, up 4.4% from 105 million seats in the pre-pandemic winter of 2019-2020.
"The forecasts are optimistic despite the global uncertainty, especially thanks to the increase of travel to the Balearic Islands and the Canary Islands", Javier Gándara pointed out.
The amount of seats to the Balearic Islands have increased by 9.3%, while availability to the Canary Islands has risen by 17.3%.
The Airlines Association president views the summer results positively, with 94% of flights offered and 87% the number of passengers compared to the figures of 2019.