1.9m foreign tourists visited Catalonia in August, 20% fewer than in 2019
Visitors spend twice as much as last year but less than before pandemic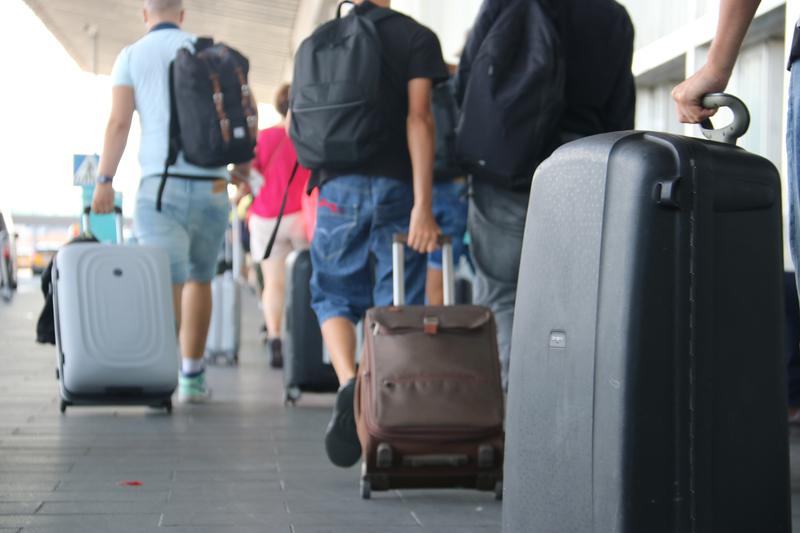 Just under 1.9 million tourists visited Catalonia from abroad in August, more than 75% more than the same month in 2021 but still 20% below pre-pandemic 2019.
All in all, they spent €2.406bn, far more than a year earlier, but still 13.3% less than before Covid according to figures published by Spain's National Statistics Institute on Tuesday.
However, average spending per person is higher than ever in recent years at €1,273, around a fifth more than in August 2021 and just under 10% more than the same month in 2019.
Tourists are also spending more time in Catalonia now than before, with trips averaging 6.95 days, up from 6.87 in 2021 and 6.67 in 2019.
Almost a third of all visitors were from France, followed mainly by other European countries.
While Catalonia was the second-most visited part of Spain in August after the Balearic Islands, it has been the most popular tourist destination since the beginning of the year, attracting almost 9.9 million foreign visitors over eight months.
8.8 million tourists in Spain
Spain welcomed 8.8 million visitors from abroad in August, 87% as many as the same month in 2019, who spent a total of €11.258bn, almost as much as three years ago.
The top countries of origin of these tourists were the United Kingdom, followed by France and Germany, while the number of visitors from Ireland, Italy, and the United States have grown considerably compared to a year ago.
According to Spain's industry, commerce, and tourism minister, Reyes Maroto, the country has had an "extraordinary tourist season" without "inflation and uncertainty caused by the war hampering the sector's recovery."
Since the beginning of the year, more than 48 million foreign tourists have visited Spain.