12 more days of strikes in July announced by Ryanair cabin crew
USO and SITCPLA trade unions call for protest on weekdays from July 12 to 28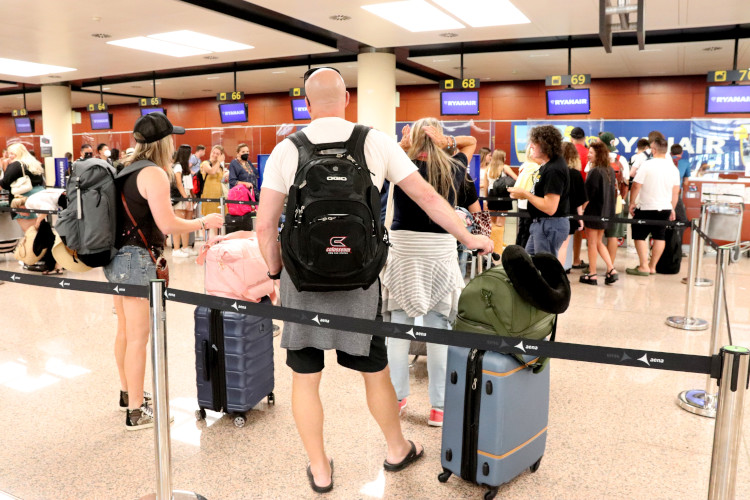 USO and SITCPLA trade unions have announced a new Ryanair cabin crew strike which will last for 12 days between July 12 to 28, every day except for the weekends between July 16 to 17 and 22 to 24.
The protest has been called for all ten airports in Spain where the Irish airline operates, including Barcelona and Girona.
Both unions have already been on strike for six days over two weekends, with the last day being this Saturday.
The protest so far has resulted in dozens of flights canceled, especially in Barcelona, and many more delayed, according to the organizing unions.
On Saturday as of 7pm, 41 Ryanair flights departing from or landing in the Catalan capital were delayed – two other services were delayed in Girona.
On Friday and Saturday, the strike at Ryanair has coincided with a similar protest by Easyjet cabin crew, also called by USO – only on Saturday, 21 flights were delayed as a result in Barcelona.
While Ryanair's stoppage caused 6 cancelations on Friday and 20 on Thursday, 4 flights of the Irish airline had to be called off on Saturday as of 7pm, on the Barcelona - Stansted and Barcelona - Palma routes.
Dispute
The USO and Sitcpla unions argue that Ryanair employees are treated like "third-class workers" and call on the company to comply with "basic labor rights and court rulings."
According to them, the low-cost airline should sit down to negotiate "a collective agreement and decent working conditions for all staff."
"Ryanair is the only international company in our country without a collective workers' agreement," Lidia Arasanz, the secretary general of the USO trade union at Ryanair, said.
On May 31, the Irish company reached an agreement with the CCOO union regarding pay and working conditions that was rejected by USO and Sitcpla, as they point out that the agreement only applies to workers who are affiliated with the CCOO trade union but the majority of Ryanair cabin crew are affiliated with USO and Sitcpla.
They also claim that many of the conditions agreed upon are actually based on court rulings won against the company, such as the salary increase of €1,000 in 2022 and €800 for 2023, as well as the fixed schedule of 5 days' work and three days' rest.
"In addition to negotiating an agreement without the unions representing staff, Ryanair is still not applying Spanish labor law," a USO statement adds, detailing that cabin crew are still not entitled to bank holidays in lieu, they have problems requesting a reduction in working hours, they do not receive salaries in the legally required format, and they cannot drink water on planes.