ERC and Junts face off for hegemony in the heartland
Rural areas of Catalonia generally have stronger pro-independence sentiment, proving key battlegrounds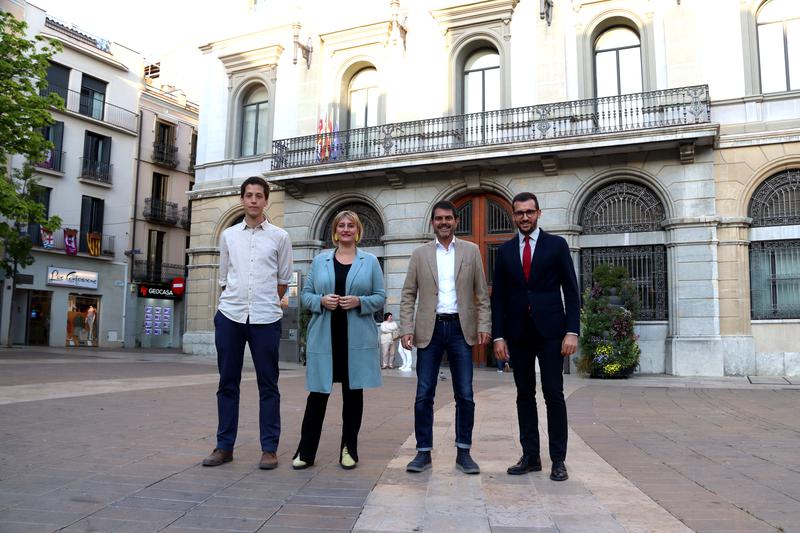 In the more inland areas of Catalonia, the municipal elections this year are expected to be a showdown between the pro-independence parties.
The two mainstream parties, Esquerra Republicana (ERC) and Junts per Catalunya, will be vying for rural hegemony, but the third strongest force, CUP, also usually performs strongly across the territory.
Most inland county capitals elected councils clearly in favor of independence last time out. Vic returned 20 pro-independence council members out of a total of 21 elected, Berga and Banyoles saw 16 of 17, while every councilor elected in 2019 in Les Borges Blanques is in favor of a split from Spain.
Solsona and Moià both had 12 of 13 council members from pro-independence parties, Olot 18 of 21, Tàrrega 15 of 17, and Ripoll 14 of 17, to highlight just a few.
Funding
Unlike other Spain-wide parties represented in Catalonia, such as the Socialists and the People's Party, pro-independence political groups predominantly operate within Catalan constituencies.
Contesting elections only in Catalonia gives extra importance to the municipal elections for these parties because having as many councilors represented in as many towns as possible has a significant impact on their funding. Therefore, Esquerra and Junts especially will be fighting it out for power in the more rural areas of Catalonia, where pro-independence sentiment is stronger.
Battle for power
Of the 947 municipalities across Catalonia, Esquerra are running in 804 this year, while Junts are standing in 728. Last time out, control was relatively even split, but with Junts coming out on top, 379 to 343.
These results represent huge growth for Esquerra, as in most of the post-millennium elections, the old Convergència party, forefathers to Junts, would routinely win double or more the number of councilors elected compared to Esquerra.
In 2011, a total of 3,858 Convergència councilors were elected across Catalonia thanks to a total of 780,876 votes (27.2% of the total), compared to just 1,400 councilors for Esquerra and 257,484 votes (8.97%).
Only eight years later, ERC overtook their rivals with 3,114 councilors elected with 822,107 total votes (23.53%), as Junts managed 2,798 councilors and 557,303 votes (15.95%).
Some towns have clear preferences of which party they favor: Junts won an absolute majority in Banyoles, Olot, and Vic in 2019, while Esquerra won by a distance in Amposta, Solsona, and Balaguer.
However, other towns are a lot more split and will prove very interesting battlegrounds this year. Les Borges Blanques, where Junts came out on top by just one council member, and bother were tied on eight councilors in Manresa.
In Tàrrega, Junts came out in the individual duel 7-5, while Esquerra edged it in Moià by 6-4.
Far-left CUP is a political group that focuses more on local politics, only quite recently standing in Catalan and Spanish elections.
In many councils, they have a decisive say in supporting other pro-independence groups, but in some towns, like Berga and Navàs they hold the mayorship, and they even won an absolute majority in Monistrol de Calders in 2019.
Mayors seeking 12th terms
Fogars de la Selva and Torroella de Fluvià will also be two interesting battlefields. Both have had the same mayor in place ever since the first elections after the return to democracy, in 1979.
Josep Vilà, an independent, and Pere Moradell of the Socialists, will be running again in search of their 12th term in office each. They are the only two mayors in Catalonia who have held the post ever since the very first elections after the Franco dictatorship.
If they are elected again and serve their next four years, that will mean they will have been in office for a total of 48 years.