Water sports companies forced to halt or reduce activity due to ongoing drought
Kayaking companies in scenic Mont-rebei gorge left with no choice but to move activity, retaining only 10% of customers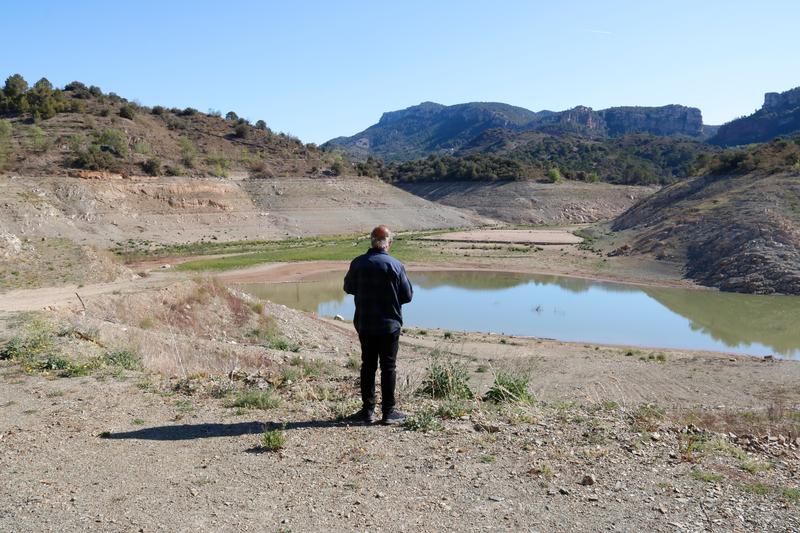 The ongoing drought in Catalonia has left scant water in reservoirs across the territory. Among the various problems this creates, water sports companies in rural areas are also severely affected.
Many companies have had to reduce or completely halt their activity across Catalonia, with bleak prospects for the near future as long as it continues to not rain.
Some businesses across Catalonia have told the Catalan News Agency (ACN) that they hope to be able to open in May, while others don't foresee being able to open at all this season.
In Àger, in the county of la Noguera, water sports groups have moved their activity from the scenic Mont-rebei gorge to other places with more water, greatly reducing the number of their customers.
The company Àger Aventura't traditionally operates from the Moll de Corçà area of the Mont-rebei gorge, and this year has to move to the Camarasa reservoir. "Everything is dry and there's no possibility of working there," Roger Pifarré, manager of the company, explains.
This has led to a "fairly strong financial disadvantage" compared to other years, Pifarré laments, as they only received around 10% of the customers they usually would for the long Easter weekend. Prospects for the summer also similarly "not very good."
No activity planned in Siurana
The lack of water in the Siurana reservoir has prevented the sports company Canoa Kayac Siurana from kicking off their season, with capacity at just 7.7% of its total, levels totally impractical for water activities.
They usually open to coincide with Easter, but this year they couldn't open at all because they can't offer the service "as we would like," the group's manager, Santi Borràs, explains. "You just have to see what level the reservoir is and what color it is," he adds. "It's not time to do the activity."
Borràs has seen droughts come and go in the past, but never have Canoa Kayac Siurana had to halt their activity since opening in 1992. This year, however, could be different, as the manager expects they won't be able to open at all this summer, despite May usually being "generous" for rain in that region.
Demands for compensation
Mariona Martí, manager of Tirantmilles water sports company working normally in Sant Ponç, which has water levels at 33% of its capacity, also serves as the president of the new Association of Water Activities and Nature of the Inland Waters of Catalonia.
This new group has just been created to work together and lobby for the demands of the sector and fight for aid from the government.
Martí points out to ACN that many of the companies that haven't been able to serve customers this year have still had to make their payments and various fees. For this reason, they would like to receive financial aid from authorities to ease their burden in this time of exceptional drought.