Towns in southern Catalonia go two months without drinking water
Drought has led to poor quality water from reservoirs as council distributes bottled water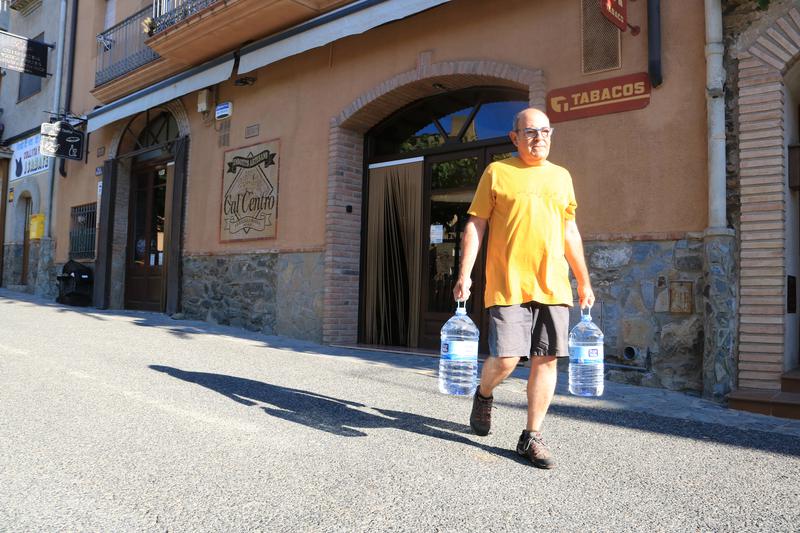 The ongoing drought has led to two towns in southern Catalonia going the past two months without any drinking water from their taps.
Vilella Baixa and Bisbal de Falset, both situated in between Lleida and Tarragona, have seen their municipal wells dry up and the Margalef reservoir below levels to serve the population.
The intakes from the reservoir are not of good quality and authorities have requested the local population not to drink or cook with the tap water.
While waiting for autumn rains to increase the level of the reservoir, the Vilella Baixa council, with a little over 200 residents, is distributing bottled water to residents.
The situation has severely affected locals and businesses alike. An example is the Cal Centro butcher shop, a family business with a 123-year history that cannot process meat products or wash utensils without safe drinking water.
The company also has a bar where water is also essential for things like the coffee machine or cleaning dishes.
"We don't see any viable solution in the mid-term to stay open," warned worker Jordi Sabaté of Cal Centro. "We're considering taking the remaining holiday days, closing the business temporarily, or changing the workshop. We don't know what to do, because without drinking water we can't produce our foods."
Local councils and the Catalan Water Agency are studying options such as the connection of water networks to guarantee running water in the towns.