Stricter water restrictions come into effect in parts of Catalonia due to drought
Agricultural, industrial, recreational, and personal use limited in 224 municipalities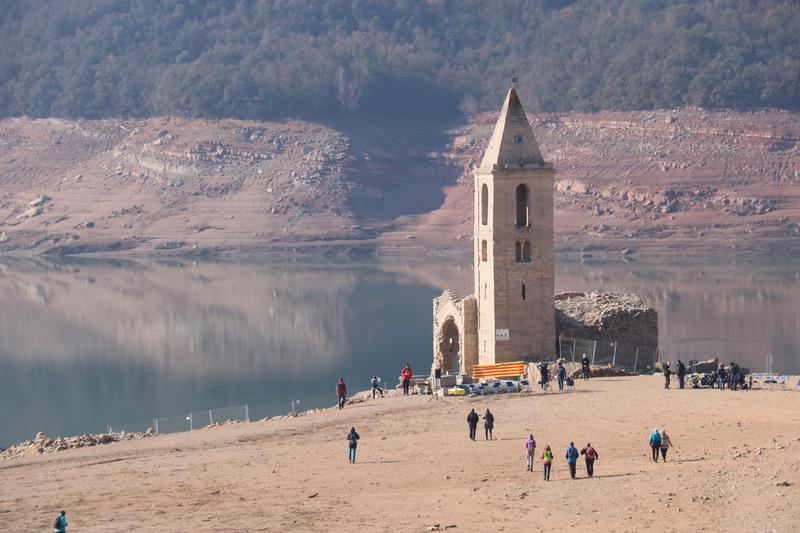 Tightened water restrictions in the Ter and Llobregat river basin areas near the Catalan capital and the Fluvià Muga aquifer that were announced a week ago due to the ongoing drought came into effect on Tuesday.
Affecting over 200 municipalities that are home to almost 6 million people, the new measures limit personal use to 230 liters per person per day.
They also limit use for agricultural purposes by 40% and leisure and industrial purposes by 15%.
Watering both public and private parks and gardens is now prohibited and is only allowed to keep plants alive, as was decided in Barcelona earlier this month. Street cleaning will no longer be able to be done with drinking water either.
As of Monday, reservoirs managed by Catalan authorities, that is to say, those in basins of rivers that start in Catalonia and end in the Mediterranean, are only 27% full.
Of the 18 areas these so-called "internal basins" are divided into, only 2 are considered to be normal at the moment, while 3 are in a pre-alert stage, 9 are in an alert stage, and 4 are in a state of exception - the level before an emergency is declared.
Filling the Sink podcast
Heavy rain and occasional drought are common features of Mediterranean weather, but the picture is looking quite worrying in 2023, with water levels in reservoirs consistently dropping over the past months.
Catalan News published a podcast episode on the ongoing drought situation in September 2022. Have a listen below, or search 'Filling the Sink' wherever you get your podcasts.