Barcelona to stop irrigating gardens and parks due to drought
City will only water trees and plants to ensure survival, measure to save 50% of drinking water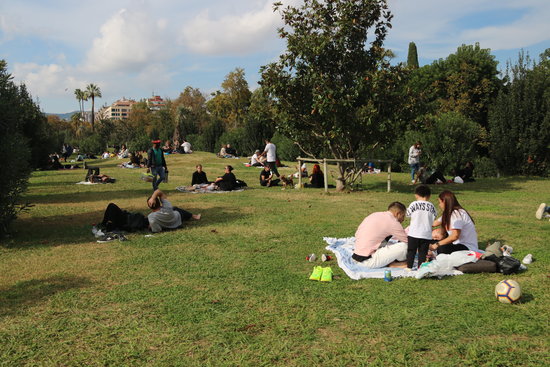 Barcelona will stop irrigating its gardens and parks due to the worsening of the ongoing drought in Catalonia.
The tightened measures imposed on Tuesday by the Catalan government prompted the capital to make the decision affecting 200 locations mostly with grass that is watered with drinking water.
However, the irrigation of some trees and plants to ensure their survival will continue with groundwater or drip irrigation with drinking water, but in most cases, this will be done less frequently.
The local council said on Wednesday that these two measures will save 50% of the drinking water used to water green areas.
Street cleaning with water will be mostly unaffected because it is already done mainly with groundwater.
"We deem it necessary to keep Barcelona's streets in a good state," said climate emergency minister Eloi Badia.
Decorative fountains will remain switched off as decided in an earlier enhancement of drought-related restrictions.
The politician also welcomed the fact that the city has been expanding its capacity to use groundwater and also reused water from treatment system plants for cleaning or irrigation purposes.
Indeed, the local administration uses 153 liters of drinking water per person and per day, far from the 230-liter maximum for personal use imposed by the government.
This restriction on the use of water was established on Tuesday, when limits were also placed on the agricultural, industrial, and recreational use of water.
The Catalan climate emergency minister, Teresa Jordà, explained that the measures are aimed at alleviating the effects of a drought that has now been ongoing for 29 months, 11 months longer than the 2008 drought.
Currently, reservoirs are at 28% capacity, which is "worrying," the Catalan government believes.