Barcelona hits highest April temperature since records began in 1909
Several municipalities see unprecedented warm weather nearing 30ºC, still without rain amid worsening drought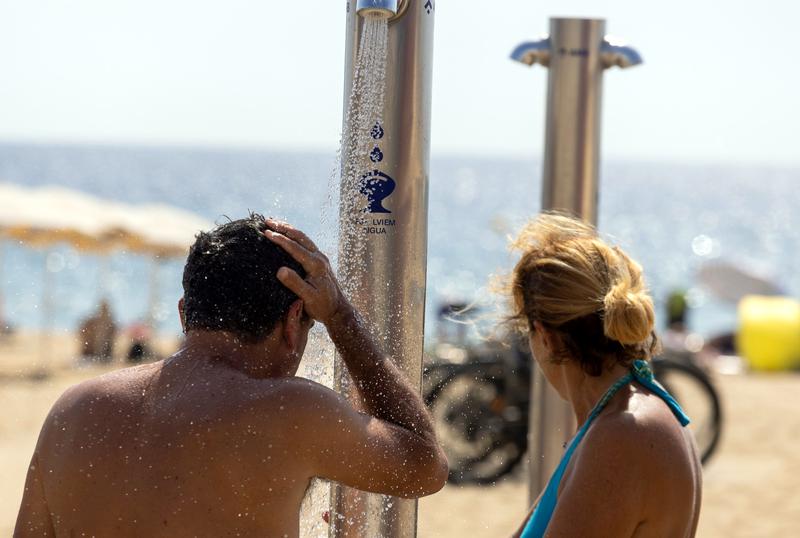 Barcelona has hit its highest temperature in any month of April since the records began in 1909.
Fabra Observatory, in the Collserola mountain range, recorded 27.6ºC on Wednesday, its top in over a century, surpassing the 27.2ºC recorded on April 21, 1945.
Other locations in the Catalan capital at lower altitudes saw thermometers grow even more: in the Zoo, located in the Ciutadella Park, the temperature reached 29.8ºC, a bit higher than Zona Universitària (29.6ºC) and Raval (28.9ºC). In all three locations, the values were the highest since the weather stations were set up between 2006 and 2008.
Beyond Barcelona, three other locations hit all-time records, with 29.3ºC in Vinyols i els Arcs, and 28.8ºC in El Vendrell, both near Tarragona. In Cabrils, near Mataró, north of Barcelona, temperatures reached 26.0ºC.
Although it was not an all-time record for April, Mont-roig del Camp, also near Tarragona, saw a temperature of 29.7ºC, also nearing 30ºC.
The unseasonal high temperatures were combined with the ongoing drought – much needed rain did not fall and is not expected in the coming days. Water reserves continue to drop, and reservoirs of the internal basins stood at 26% on Thursday.