41st Catalan Book Week kicks off in Barcelona
More than 300 activities and 280 exhibitors from September 8 to 17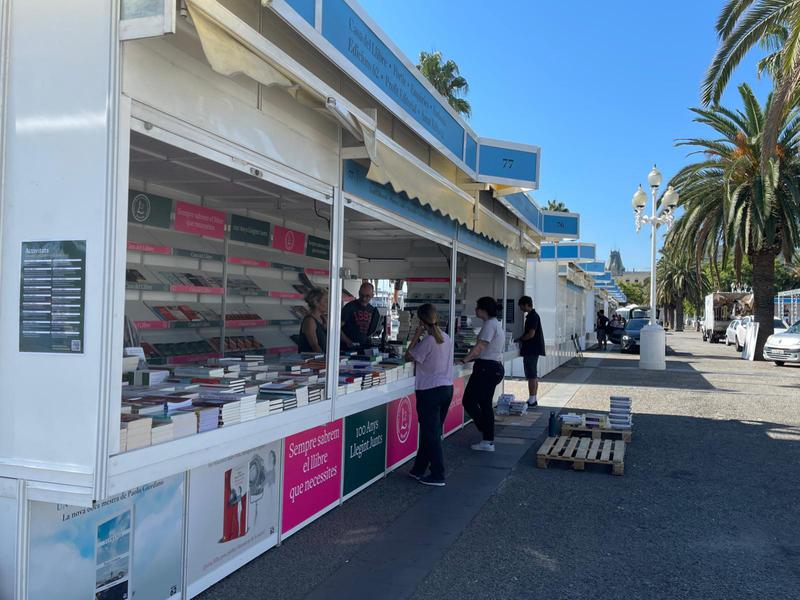 Book lovers will soon be flocking to Barcelona's seafront Moll de la Fusta walkway for the 41st edition of the Catalan Book Week.
Kicking off this Friday at 4:30 pm, there will be over 300 activities and a record-high number of exhibitors, 287, until September 17.
Some 125 new Catalan-language releases will be presented throughout the week too.
For the first time ever, there will be booksellers from the Northern Catalonia literary world in addition to those from Catalonia, Valencia, Andorra and the Balearic Islands.
"It's a way of showcasing our common culture," Ilya Pérdigo, the president of the Editors.cat Catalan-language editors association, said. "This has a positive effect across the country."
More than 300 activities
The more than 300 activities cover a broad range of themes including translation, comics, journalism, science, love, or crime.
They include talks, book and poetry readings, book signings, literary walking tours throughout the city, as well as a plethora of family-friendly events and concerts.
There will also be more unconventional activities that are more loosely related to books, such as cooking demonstrations or even a 'casteller' human tower performance.
A number of celebrity writers from both Catalonia and abroad will be in attendance, such as controversial poet Juana Dolores, Karin Smirnoff, the new author of the best-selling Nordic noir Millennium saga, or the Oxford historian and fascism expert Roger Griffin.
Awards
Writer Mercè Ibarz will be awarded the 27th Premi Trajectòria for her career, while musician Roger Mas, who will be performing this week, will receive the 2023 Premi Difusió for outreach.