Court accepts Real Madrid as private prosecutor in Barcelona referee payment case
Catalan club under investigation over payments to former referees' official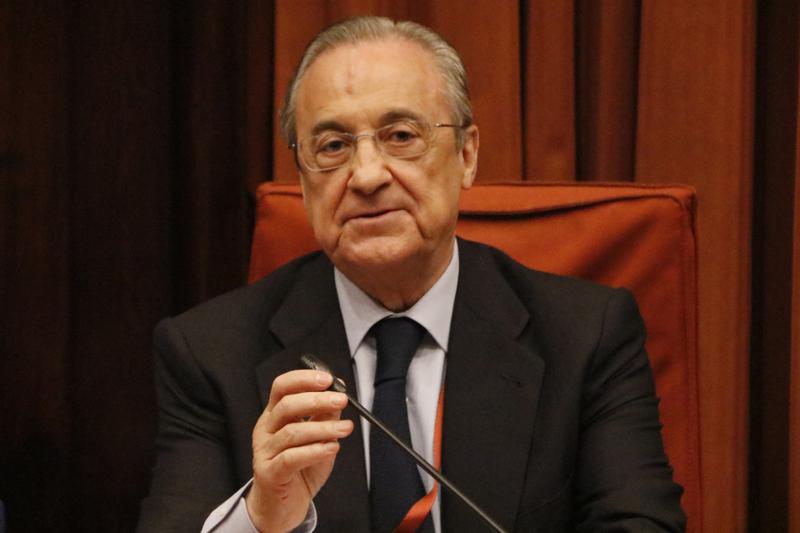 The High Court of Catalonia has accepted Real Madrid's request to act as a private prosecutor in the case over FC Barcelona's referee payment scandal, known as the Negreira affair.
Real Madrid, Barcelona's archrival in the Spanish football league, claims it has been directly affected by the case, which the club called "grave" in a press release from last March, and said it seeks to defend its legitimate interests by putting themselves forward as private prosecutor.
FC Barcelona president Joan Laporta has denied any wrongdoing, called the case a "public lynching", and dismissed Real Madrid's actions as "an exercise in cynicism without precedent".
The Negreira case or Negreira affair is named after José María Enríquez Negreira, a former referees official in Spain. He was vice president of the Technical Committee of Referees (CTA) between 1994-2018.
On February 15, the radio program 'Què T'hi Jugues' on the Cadena Ser network broadcast the first report on the Negreira case. They initially revealed that in May 2022, Spain's tax office began investigating payments of €1.7 million from Barça to a company owned by Negreira, Dasnil 95, between 2016 and 2018. It later came to light that Barça paid over €7 million to companies associated with the referees official between 2001 and 2018.
FC Barcelona released a statement the same day acknowledging payments for external services, such as reports on the referees taking charge of their upcoming fixtures, and bemoaning the fact that the news was leaked at a time when the team were doing well in the league.
On March 10, prosecutors accused FC Barcelona, Negreira, two former Barça presidents, Sandro Rosell and Josep Maria Bartomeu, and two former Barça directors, Òscar Grau and Albert Soler, of corruption.
The letter submitted to court accused Barça of having "reached and maintained a strictly confidential verbal agreement with the accused Negreira, so that, in his capacity as vice president of the CTA and in exchange for money, he would carry out actions tending to favor FCB in the decision-making of the referees in matches that the club played, and thus in the results of competitions."
Specifically, investigators are examining the alleged irregular nature of the payments of €1.4 million by FC Barcelona to Negreira between 2016 and 2018.
The charges laid are continuous corruption between individuals in sports, continuous fraudulent administration, and continuous forgery of commercial documents.
Dating back to 2001, the payments span the presidencies of Joan Gaspart (2000-2003), Joan Laporta in his first stint (2003-2010), Sandro Rosell (2010-2014) and Josep Maria Bartomeu (2014-2020).
Gaspart and Laporta are not among those accused because of the length of time that has passed.
Negreira's son is also involved
Negreira's son Javier Enríquez was the one who carried out the job of compiling the technical reports, mainly written reports, but some video ones too.
Most of the payments were to Dasnil 95, owned by Negreira, while lesser amounts were paid to Nisdal 95, also owned by Negreira, and Soccercam, owned by Negreira' son, Enríquez.
It is also worth noting that the payments did not come directly from the club but via three companies: Tresep 2014 SL, Radamanto and Best Norton.
The first of these was owned by former Barcelona board director Josep Contreras, who died around Christmas time. It is claimed the other two companies were also owned and managed by him.
Negreira: payments were to ensure "neutral" referees
In his own testimony to the tax authorities, Negreira said that the payments were to ensure that Barcelona games were officiated by "neutral" referees and to ensure that "decisions were not made against" the Catalan club.
Several media outlets have reported that Negreira's lawyer has submitted a medical report to the authorities stating that he has been diagnosed with early-onset Alzheimer's.