Spain introduces Covid travel requirements for passengers from China
Anybody arriving from the Asian country will have to show they have been fully vaccinated against the coronavirus or a negative test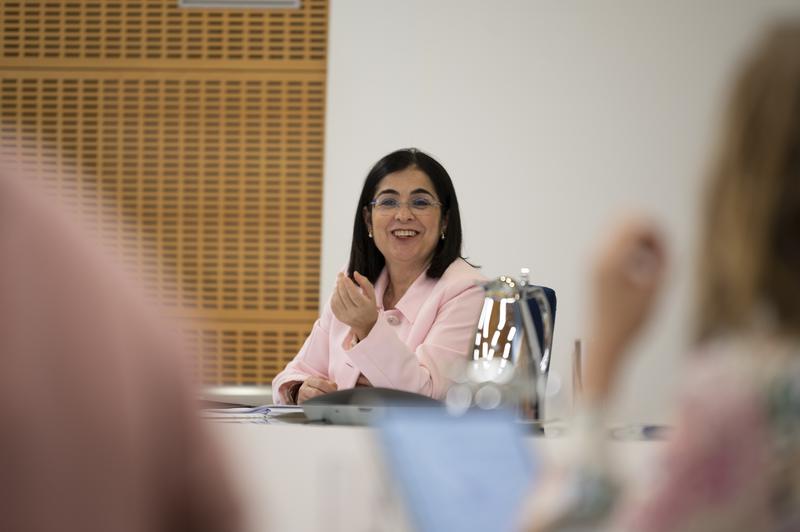 Spain is introducing pandemic travel restrictions for the first time in many months, following a surge of Covid-19 cases in China. Proof of vaccination or a negative test will be required for passengers coming from the Asian country.
The minister of health, Carolina Darias, announced the measure on Friday morning in an emergency press conference. The head of the department of health also explained that Spain will ask the European Union to require vaccination certificates for travelers coming from China to the continent.
The measures will include a documents check, a visual and a temperature examination, and antigen tests. They will begin this Saturday, December 31, and will provisionally last until February 15, although there will be the possibility to extend the measures beyond this date.
A digital covid certificate from the European Union or equivalent will also be required for all passengers on flights from China from next January 3.
Darias said it was "necessary" to bring the restrictions into force before flights begin to arrive from China so that Spain continues its "stable" evolution of the Covid-19 pandemic.
Catalonia's department of health has requested that all passengers coming from China from January 9 undergo an antigen test, including those who are vaccinated.
The Catalan minister for health, Manel Balcells, explained that Spain's initial intention is to only perform rapid tests on those who have not been vaccinated, but the Catalan department head wants to see the measure be applied to all travellers.
If the rapid test is positive, a PCR test will then be done, and the sample from Catalonia will be sequenced. If a new variant were to appear, the department of health recommends isolation, but Balcells added that the government does not have the power to impose it.