Spanish Supreme Court rejects appeals against independence leaders' pardon
Judge disregards texts filed by far-right Vox and liberal Ciudadanos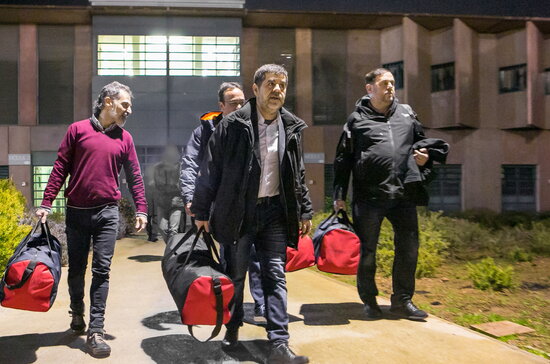 The Spanish Supreme Court rejected accepting for consideration the appeals presented by Vox and Ciudadanos against the pardons for Jordi Cuixart, former president of pro-independence civil society Òmnium, and Jordi Sànchez, former president of the Catalan National Assembly (ANC) during a meeting on Thursday morning.
The Supreme Court has concluded that the two parties do not have the legitimacy to appeal pardons and therefore will not deeply analyze the appeals.
Sources from the Spanish Supreme Court explain that the rest of the appeals presented by the conservative People's Party and former Spanish government delegate in Catalonia at the height of the independence crisis Enric Millo are still pending to be analyzed.
The Supreme Court still has to analyze the appeals presented against the pardons for former vice-president Oriol Junqueras and former ministers Raül Romeva, Jordi Turull, and Dolors Bassa.
The sources from the Court explain that Thursday's decision paves the way for the other appeals, and the one that is most favorable to succeeding is Millo's appeal.
In 2022, due to the reform of sedition on the Spanish Criminal Code, the Supreme Court already dismissed the appeals presented against the pardon for former parliament speaker Carme Forcadell and former ministers Joaquim Forn and Josep Rull, as they were only sentenced for sedition.
Moncloa celebrates Court's decision
The Spanish acting presidency minister Felix Bolaños has celebrated that this Thursday the Supreme Court has rejected accepting for consideration the appeals as Vox and Ciudadanos do not have the legitimacy to appeal.
Speaking on various media, Bolaños has expressed his "respect" for the sentence and "satisfaction", as it ratifies the "total legality of the pardons".
"The pardons were an important step to improve coexistence in Catalonia and a brave decision that not everyone understood", but two years later "everyone knows it was the right decision," he added.