Spain's actions to be challenged in European Court of Human Rights
"Violation of fundamental rights" says lawyer of ex-Secretary General of Ministry of Economy, who will take the case to Strasbourg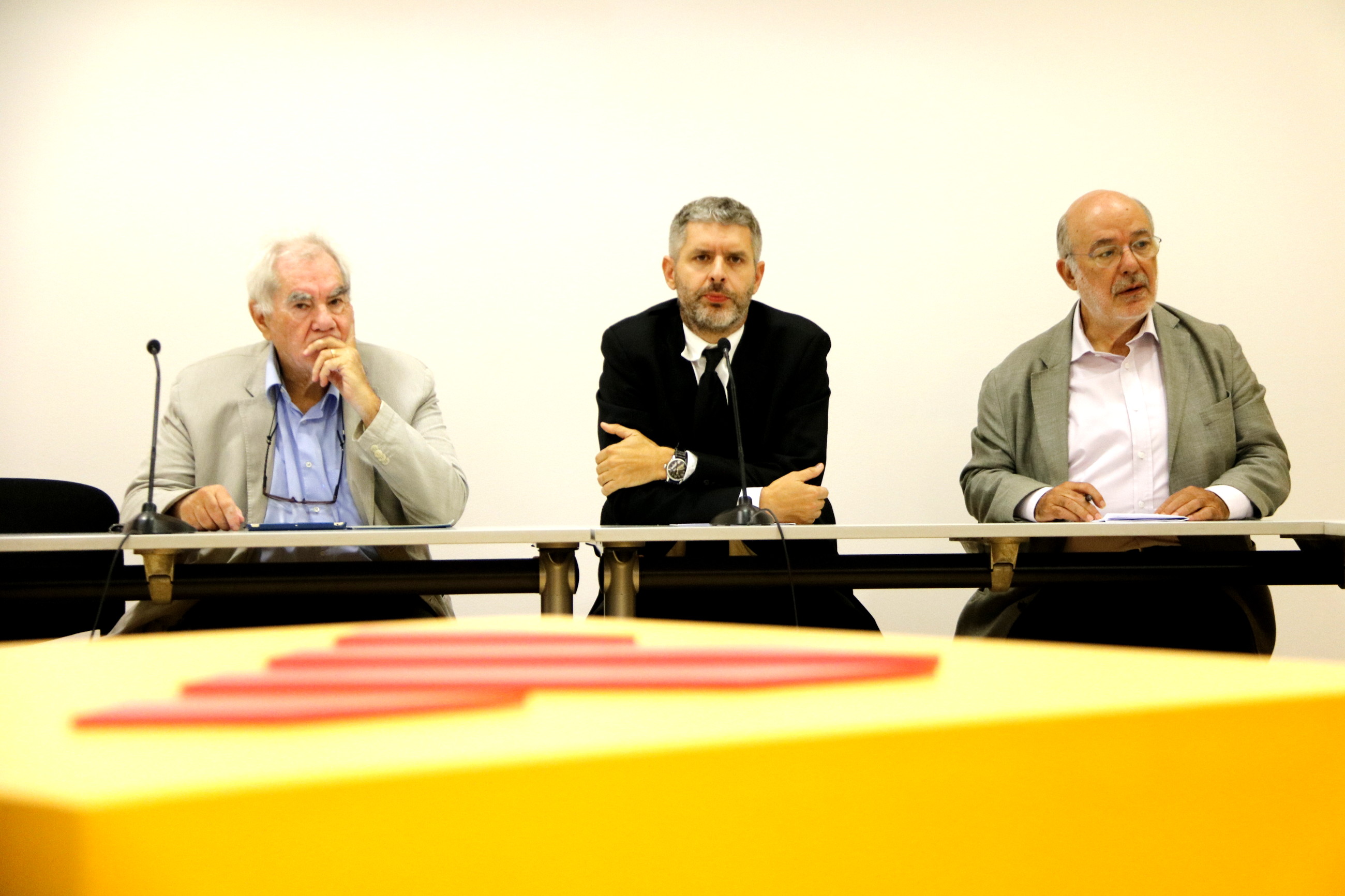 Last week's arrests of senior Catalan officials will be challenged before the European Court of Human Rights in Strasbourg for "violation of fundamental rights," according to Andreu Van den Eynde, lawyer of ex-Secretary General of the Ministry of Economy, Josep Maria Jové.
Van den Eynde announced that he will begin proceedings to denounce the Spanish government for events that have been taking place in Catalonia over the last few weeks outside the headquarters of leftwing party Esquerra Catalana (ERC).
"The time has come to go to international jurisdictions and ask the European Court of Human Rights, as a result of the entire collection of violations against fundamental rights that my clients are experiencing," he said.
Supported by ERC, and accompanied by MEP Josep Maria Terricabras and ex-deputy Ernest Maragall, Van den Eynde said the detainees' legal team is working on its strategy to bring the case before the European court.
EU support
Although the European Commission has remained largely silent on what is happening in Catalonia, the Spanish government's actions have prompted responses from some European politicians.
Liberal MEP Renate Weber, lawyer and former ad hoc judge of the European Court of Human Rights, has called the arrests of Catalan officials an "abuse" of power, asking for dialogue between Spain and Catalonia, and that the normal political routes be followed instead of "judicial action."