Judge lifts year-long confinement of pro-independence activist
Tamara Carrasco has an open cause for her alleged role in protests, with initial charges of rebellion and terrorism dropped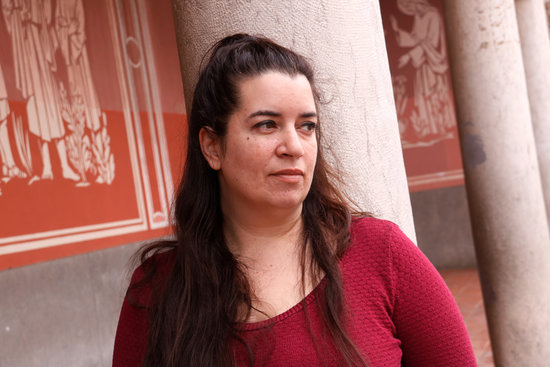 A judge lifted a year-long confinement of pro-independence activist Tamara Carrasco to her town of Viladecans on Wednesday, after a local court considered it was "disproportionate."
She was arrested by the Spanish police on April 10, 2018, accused of instructing a local branch of the activism group Committees in Defense of the Republic (CDR) to protest, by cutting roads and blocking toll booths.
She was then transferred to Madrid, where Spain's National Court began an investigation against her for rebellion and terrorism and set a rare precautionary measure: the restriction on Carrasco's freedom of movement.
The initial charges were dropped over a lack of evidence, and she is now being investigated for public disorder –but her confinement was still in force ever since April 2018.
A local court lifted the measure on Wednesday on the grounds that "the cause that motivated it has disappeared."
In an interview with the Catalan News Agency in April 2019, Carrasco defined the situation as "a jail without bars."