EU greenlights foundation accounts despite criticism for awarding jailed leader
Unionist MEPs condemn prize to former Catalan speaker as "illegal," but European Parliament says European Free Alliance foundation complied with rules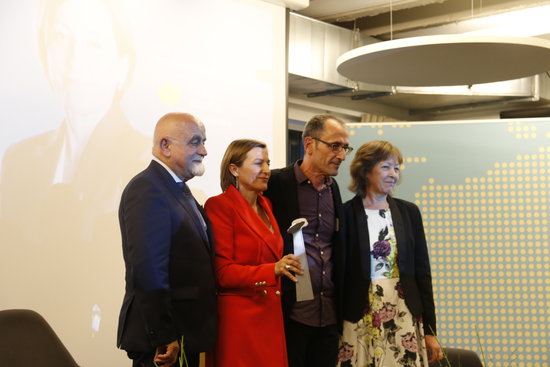 The European Parliament has given the greenlight to the 2017 accounts for the foundation of the European Free Alliance party (including Catalan pro-independence ERC), which had been challenged by members of the Spanish parties PP, Cs and former UPyD.
The report of the audit into the Coppieters Foundation commissioned by the parliament and made by an independent organization says the accounts "comply with the rules and regulations applying to party funding and political foundations at a European level."
In various letters sent to the parliament, members of the PP, Cs and former UPyD parties, accuse the Coppieters Foundation of having "focused its activity on promoting a referendum declared illegal by the Spanish Constitutional Court," in reference to last year's unilateral vote on independence.
2017 Coppieters Award to Catalan leader
The unionist party members also say the foundation took action aimed at "promoting the Catalan secessionist process and seeking European and international support." The MPs also criticize the organization for giving its 2017 Coppieters Award to former Catalan Parliament president, Carme Forcadell, who is currently in pre-trial jail.
Yet, the European Parliament has officially informed the Coppieters Foundation that following the audit, its accounts are in order, and the report states that the organization acted at all times in accordance with European rules.
With the unionist MPs considering the actions of the foundation to be "illegal," they claimed that it should "return the subsidies it had wrongly spent." However, the audit report does not ask the foundation to return any funds.