Basque leader backs jailed Catalan leaders and self-determination
President of Catalonia Quim Torra demands "bilateral meeting" with Spanish executive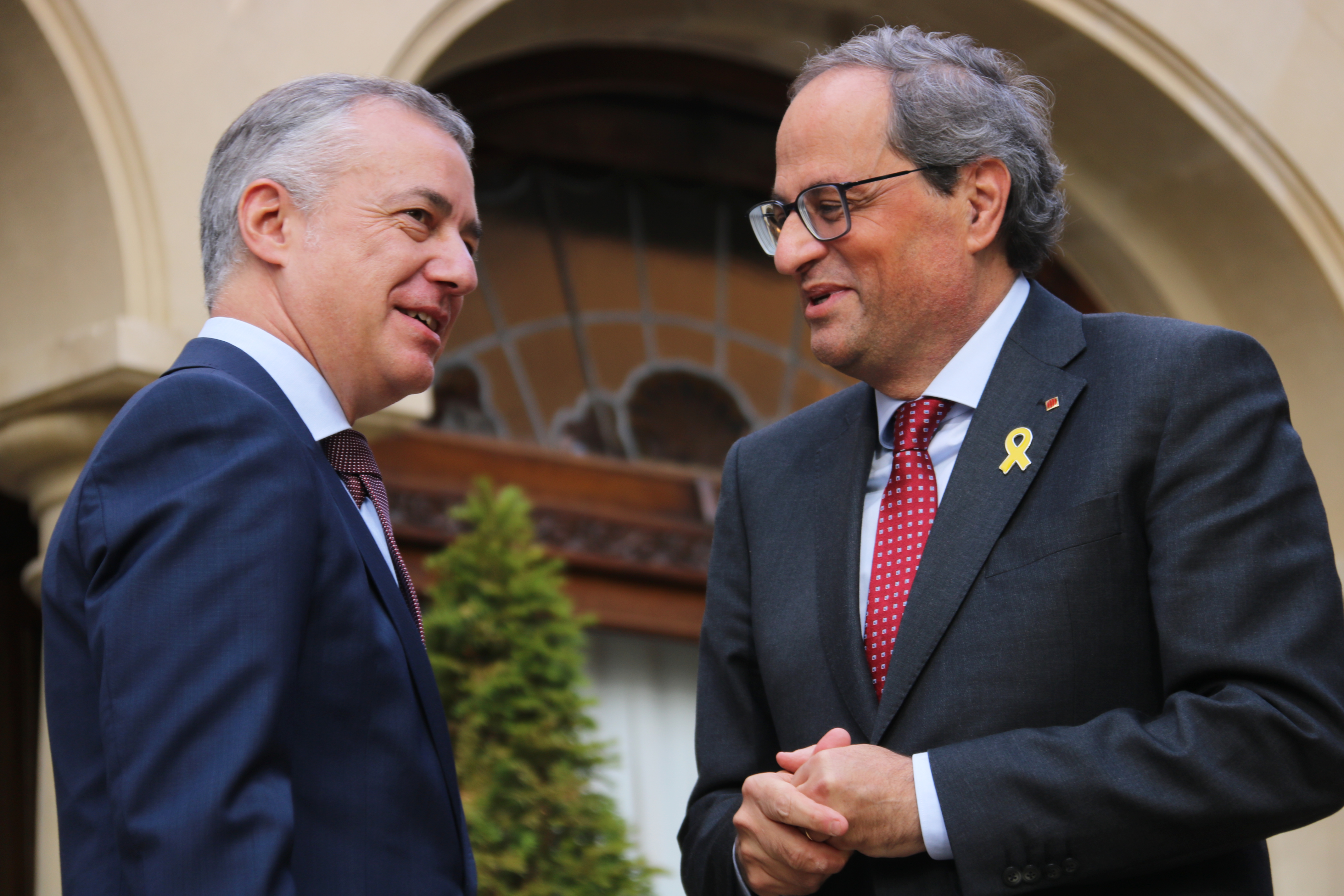 The Basque leader, Íñigo Urkullu, has expressed his support for the nine Catalan leaders in pre-trial jail and has called their situation "unfair."
Talking to the press after a meeting in Vitoria-Gasteiz with his Catalan counterpart, Quim Torra, Urkullu said the politicians and activists behind bars should be freed.
He also backed the Catalan executive's demands to hold an agreed referendum on self-determination, and pointed out that "not only independence" could be under consideration in such a vote.
The Spanish leader, Pedro Sánchez, has flatly rejected a vote on independence, but he has on several occasions suggested asking citizens about "self-government," with a view to amending Catalonia's statute of autonomy, the basic law establishing its relationship with Spain –but always within Spain.
In a joint press conference, Quim Torra not only rejected upgrading the statute of autonomy, but demanded self-determination again, and he also asked for a "bilateral meeting" between the Catalan and Spanish governments given that Pedro Sánchez's executive will hold a cabinet meeting in Barcelona on December 21.
Yet, in a joint press conference, Urkullu urged Torra to take advantage of the ruling Socialist party's situation in the Spanish Congress, where they lack a majority, in order to find a "political solution" to the Catalan conflict.