All Catalan officials arrested over referendum released with charges
The judge charged them with misappropriation of funds, breach of official duty and disobedience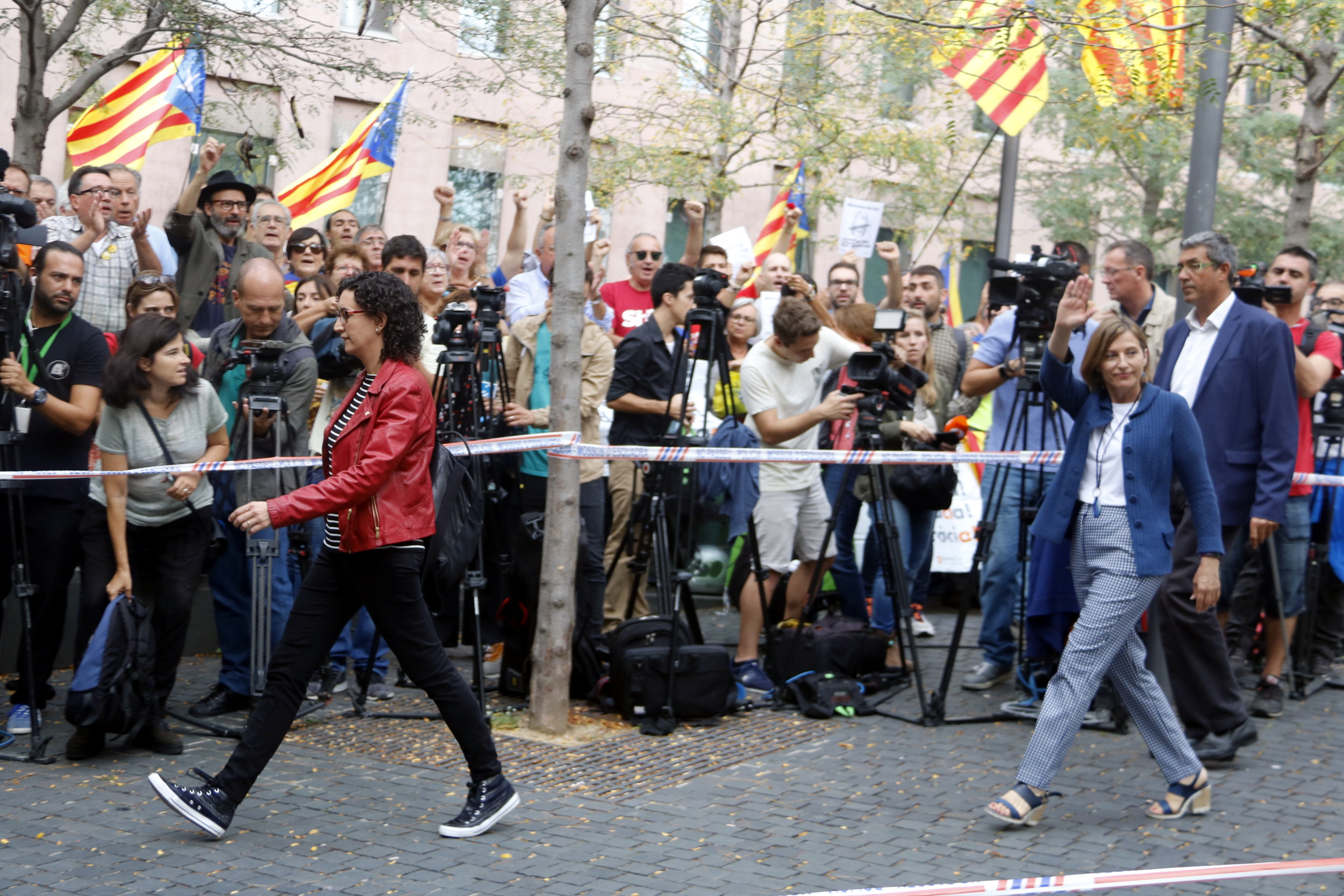 All Catalan officials arrested in a major anti-referendum operation were released on Friday. The judge charged them with misappropriation of funds, breach of official duty and disobedience; they will also have to attend the court once per week to make sure they don't collaborate in the organization of the independence referendum to be held on October 1.
In total, 15 people were arrested in the police operation on Wednesday. On Friday morning, six of them who were still being held in custody started to appear in court.
Thousdands of protesters have taken to the streets during the past days to demand the release of all the detainees. On Wednesday, some 40,000 people protested in front of the Catalan government Department of Economy as the building was being raided by the Spanish police.
The highest-ranking official to be charged is the former secretary general of the ministry of economy, Josep Maria Jové. He stepped down after the Spanish Constitutional Court fined him €12,000 a day.