Excellent Catalan chestnut season expected
Late summer rainfall and change in production system could improve yield for farmers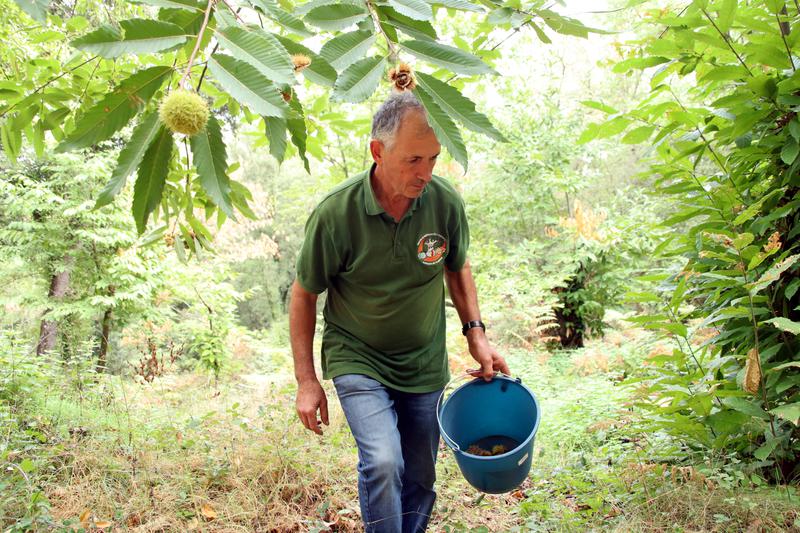 Catalan chestnut producers foresee one of the best seasons in recent years, exceeding the 16 tons harvested last year. The rainy end to summer and a new harvesting method has seemingly worked in favor of the farmers.
Chestnuts grow in the Montseny mountains in central Catalonia and are an important product for the region. Despite the fact that farmers had to deal with several problems this season, including gangs and wild boars stealing chestnuts at night, an excellent yield is expected.
New production method
Catalan farmers altered the production method to deal with their recent problems. To prevent wild boars from eating the product, farmers moved the harvesting to the afternoon.
"We have detected that wild boars come out at night and eat the chestnuts that we have not collected," Joaquim Soler, the head of the Viladrau Chestnut Handling Center, told the Catalan News Agency (ACN). "As a result, we now gather the nuts in the evening so as few as possible are left."
Chestnut gangs
People entering the farms at night to steal chestnuts have become a huge problem for local farmers as well. Gangs of three to ten people arrive at night to load chestnuts into their vans. For this reason, the farmers have set up a surveillance network with the capacity to fine. Now that chestnuts are harvested in the evening, theft has become less problematic.
Viladrau Chestnut Fair
On the weekend of October 22 and 23 the annual Chestnut Fair returns to Viladrau in Central Catalonia, complete with gastronomic events, exhibitions, workshops and itineraries guided by chestnut growers. An important part of the chestnut harvest will be sold there.
The price of fresh chestnuts remains between €5 and €7 per kilo. Yet, the price of chestnut products has increased due to higher energy costs.