Jailed independence leaders home for weekend as lowest prison category comes into effect
Nine figures behind 2017 bid will only have to spend weeknights behind bars, but they are pending a possible overruling by Supreme Court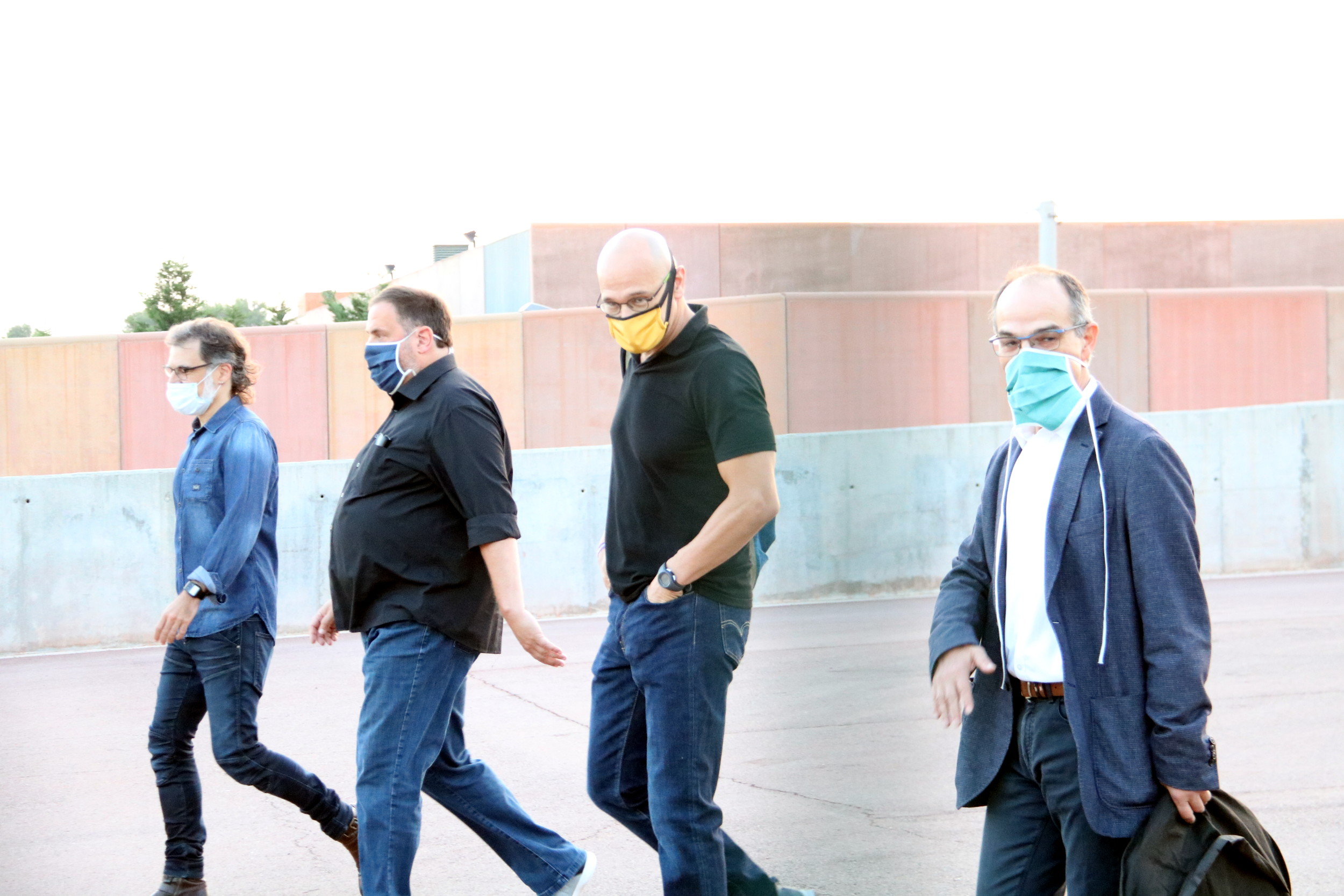 The nine jailed Catalan pro-independence politicians and activists behind the 2017 referendum have been able to leave prison this Friday as the lowest prison category, which they were recently granted, has come into effect.
This prison category allows them to both spend weekends at home and work outside prison during the week while only having to return weeknights.
After spending nearly three years behind bars, Oriol Junqueras, Jordi Turull, Raül Romeva, Josep Rull, Joaquim Forn, Jordi Cuixart, and Jordi Sànchez have left Lledoners prison for their first weekend under this new prison category at home, while Carme Forcadell was allowed out of Wad-Ras and Dolors Bassa left Puig de les Basses prison.
Yet, the decision to grant them the lowest prison category, taken by the Catalan penitentiary authorities and confirmed by the Catalan justice department, could not be final.
If, as thought, Spain's prosecutor appeals the decision, the court that tried them in 2019, the Supreme Court, would have the final say on the issue and might return them to tighter prison conditions, prior to the recent ruling.