Business ministry approves Hard Rock casino complex if nearby chemical company modifies installations
Two terrains where hotels would be built are vulnerable to chemical accidents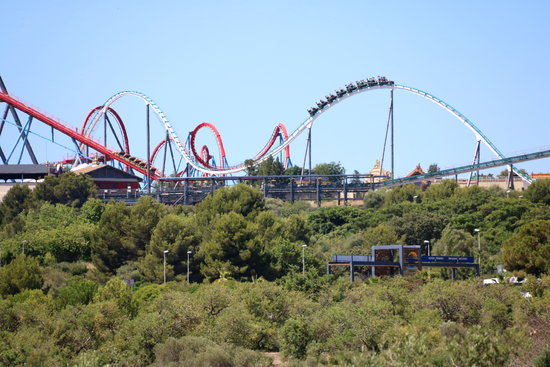 The Catalan business ministry approved the Hard Rock casino complex in southern Tarragona, near the PortAventura amusement park, but only if a nearby chemical company modifies its installations.
Ercros has several production plants nearby, and while the Catalan High Court stopped the casino project in 2020 because of the proximity to the chemical manufacturer, the business and labor ministry announced today that two of these terrains do not have any problem regarding to proximity to the plant.
Although areas B and D, as opposed to A and C, where the hotels will be built, continue to be considered vulnerable to chemical contamination, the only way for the casino project to continue is for Ercros to make some security improvements in the factory.
All of these changes are still pending the actual Catalan government approval, as the Catalan newspaper Diari Ara, who first reported the story, said.
Currently, the Hard Rock casino complex, with the already urbanistic development plan passed by local councils, is pending the different investments that Ercros does in its factory.
Meanwhile, the Aturem Hard Rock platform against the project considered that these problems "extend once again the deadlines, and adds a fourth party for the project to continue ahead," Eloi Redón said.
"If all of these conditions are not achieved, the urbanistic plan for the Hard Rock complex can not be passed," Redón said.
"If [the report] says: 'favorable but with conditions' to some requirements that are almost impossible to achieve, we almost see it as a 'no,'" he added.