Barcelona's Automobile Fair to focus on electric cars
More than 30 brands present new models, while SEAT will make new small electric vehicle in Catalonia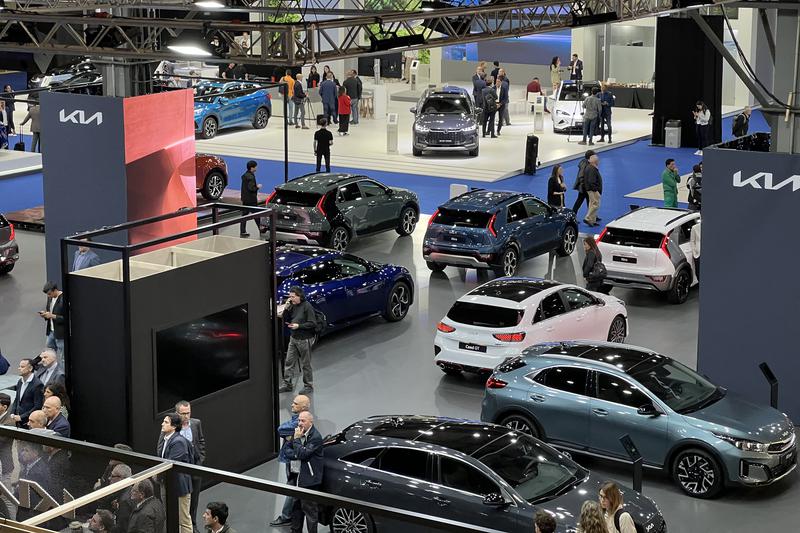 Barcelona's Automobile fair opens, focusing on electric vehicles and the new models of more than 30 brands.
The organization has prepared a show to explain how the automotive industry is moving towards more sustainable mobility with low-emission vehicles.
"If we're moving toward electric cars, what we need is more chargers in cities, roads, and highways. At the moment, this isn't yet resolved," Enric Lacalle, Barcelona's automobile fair president, said.
This fair "comes at a great point of recovery" for the sector after a more than two-year disruption due to the lack of supplies that forced businesses to halt production, even though SEAT's factory in Catalonia manufactured more cars.
The event takes place from Thursday to Friday for press and professionals and will open its doors to the public from Saturday 13 to Sunday 21 in the Montjuïc exhibition venue.
SEAT to make new car in Catalonia
The Spanish car manufacturer SEAT confirmed on the opening day of the automobile fair that the company will make a new small electric model in the Martorell plant, just outside of Barcelona.
From 2025, the factory will work on the new Cupra Raval, confirming the already rumored name honoring the Catalan capital's Raval neighborhood.
"The Raval is one of the most surprising areas in Barcelona, and we are very proud that the future urban electric car is named after the neighborhood," Wayne Griffiths, SEAT and Cupra's president, said during the unveiling of the model.