Barcelona summit brings together top European entrepreneurs and investors
Thursday and Friday sees the EU-Startups Summit 2019 held in the Catalan capital for the second year in a row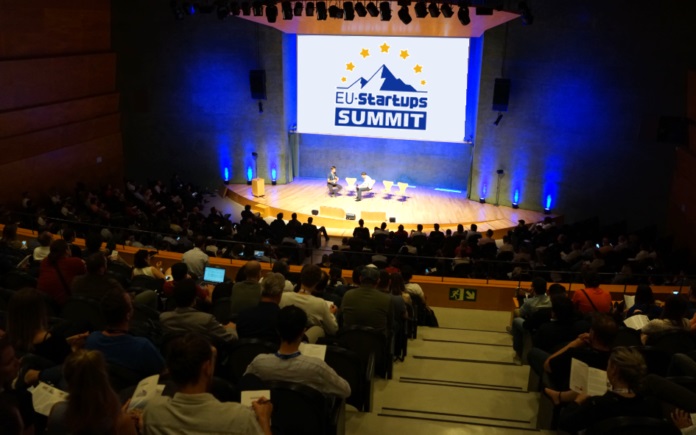 Many of Europe's top entrepreneurs and investors will find an excellent opportunity for networking on Thursday and Friday, as the EU-Startups Summit takes place in Barcelona.
The event held in the city's Hesperia Tower Hotel will bringing together some 1,200 founders, startup enthusiasts, corporates, angel investors, VCs, and media from across Europe.
It is the summit's sixth edition but the second year in a row that Barcelona has hosted the business event, which apart from providing a meeting place for the startup sector, also includes talks by some 70 leading professionals.
Among them will be Kaidi Ruusalepp, founder of the Estonian Funderbeam investment platform, Tugce Bulut, founder of the UK's Streetbees global intelligence platform, and Henrik Zillmer, the founder of the Polish AirHelp flight compensation company.
Speakers from Catalan companies include Avi Meir, founder of the Barcelona-based Travelperk business travel platform, and Xavi Beumala, founder of Marfeel, a platform set up in the Catalan capital in 2011 to help publishers optimize and monetize mobile websites.
Panels and pitch contest
There will also be panel discussions with some of Europe's top startup accelerators (Techstars, APX, Wayra, Rockstart, Startup Wise Guys and Next Big Thing), and leading equity crowdfunding platforms (Seedrs, Crowdcube, Funderbeam and Startupxplore).
With investors as much a part of the summit as entrepreneurs, there will also be a session in which over 20 investors will take to the stage to explain how their investment firms work and what their focus is when looking for new startups to back.
In fact, the EU-Startups Summit also includes a pitch competition, in which 15 pre-selected startups that are now at an early-stage will compete for a prize package worth 75,000 euros by giving a 3-minute-presentation of their projects before a jury.