What Barça fans think of the referee payments case
Culers largely dismiss Neigreira case as 'lies', but some say the payments are 'questionable'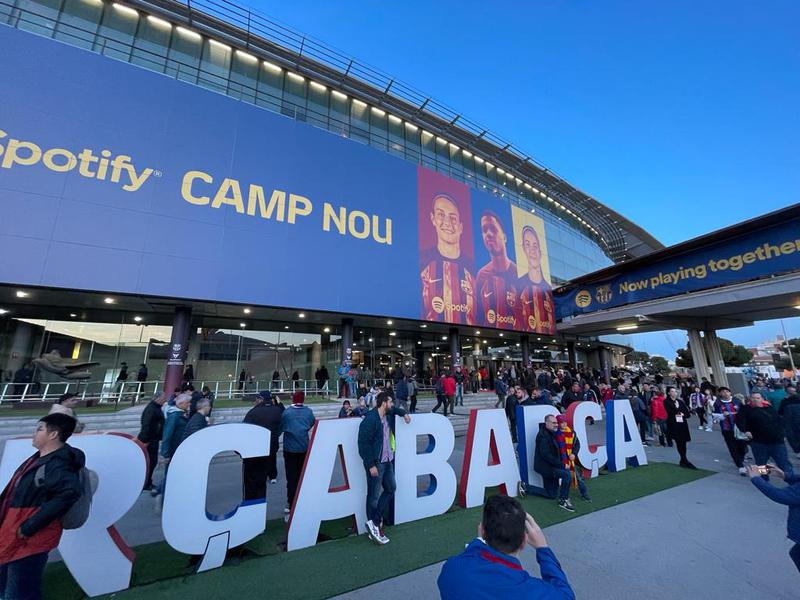 Although FC Barcelona are cruising toward their first La Liga title in three years, there remains a dark cloud hanging over the club this year.
A tax investigation first uncovered that the Catalan club paid the company of José María Enríquez Negreira, then-vice president of Spain's refereeing technical committee (CTA), €1.4 million between 2016 and 2018. It later came out that in total, Barcelona paid Negreira's company nearly €7 million since 2001.
This has since developed into a criminal investigation into Barça as an entity, various former presidents, and indeed Negreira himself, over potential continuous corruption charges brought forward by prosecutors who believe the club paid to have "actions tending to favor" them in matches and competitions.
The club have maintained their innocence so far and strongly denied any wrongdoing. However, at the same time, officials have failed to fully explain why they paid the referees official nearly €7 million over 17 years.
This week, La Liga chief Javier Tebas was accused of sending false evidence to prosecutors over the case, as reported by La Vanguardia, directly implicating former club presidents Sandro Rosell and Josep Maria Bartomeu, although Tebas strongly denied the allegations in the article.
Barcelona later responded to La Vanguardia's revelations with an acrimonious club statement expressing their "deepest indignation, anger and dismay," and demanding that the head of La Liga step down. "FC Barcelona, as president Joan Laporta repeated in recent weeks, feels itself to be the victim of a media campaign for events that never took place: Barça has never paid referees."
Fans surveyed outside the Camp Nou on Wednesday evening ahead of the Copa del Rey semi-final showdown with Real Madrid were largely adamant that there's no story to the Negreira payments: "lies" was a word repeated to Catalan News often.
Jordi, one Barça fan, made reference to the indictments against former Catalan president Jordi Pujol, "but nobody says anything about it [now]," he says. He is certain that it is a conspiracy against the Catalan side: "They want to harm Barça when we're doing well, and that's all it is."
Muhammed and Francisco Javier, both in town from Ceuta to cheer on their team, had a similar point of view: "It's all false, Barça has never ever bought referees," Muhammed said, while Francisco Javier admitted the topic was "weird" but assured it was all a "lie."
Carlos and Alba both pointed a finger at the media, suggesting that such a scandalous story would be popular to talk and read about, but at the same time both acknowledged that judges have to investigate, and only then can the full picture come out. "If you can hear the river, it's carrying water," Carlos said in Spanish, a turn of phrase to suggest that there could be truth to such a story with the revelations that are coming to light.
"Questionable" was the chosen word for Irish fans Andrew and Eimear regarding the payments to Negreira's company. "I don't know where [the money] went but we'll wait to see. I don't want to speculate, but it is questionable," Andrew said.