Three boats for additional police arrive in Catalonia
The large vessels in Barcelona and Tarragona are set to accommodate increased law enforcement leading up to October 1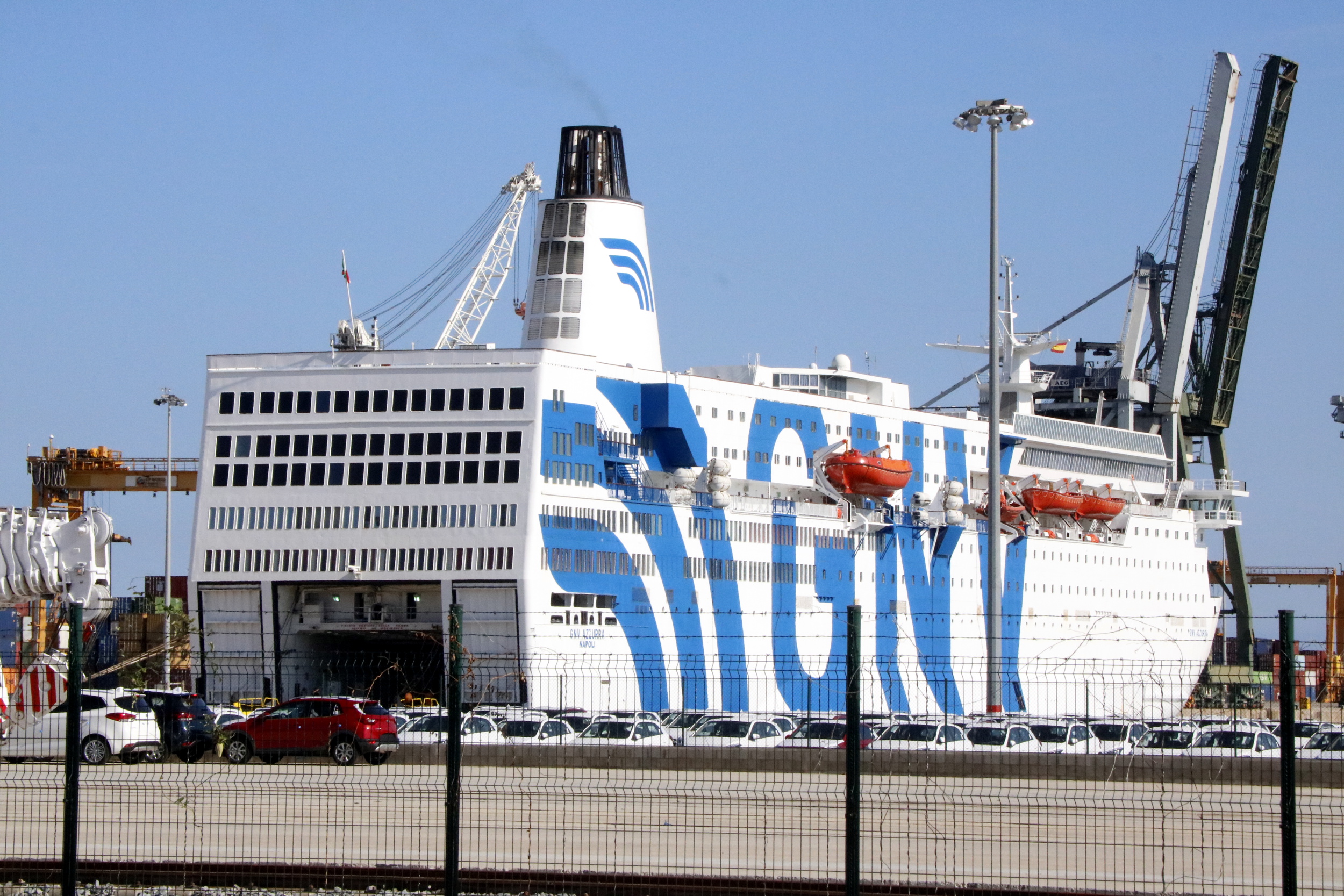 Three cruise-size boats have docked in Barcelona and Tarragona, commissioned by the Spanish government, there to accommodate more police reinforcements.
The three ships arrived this morning. The first, located at the Lepant Dock in Barcelona, is called Rhapsody with capacity of more than 2,000 people. The second, called GNV Azzurro, is currently in the Tarragona Andalusia Dock, has space for 800 people. The third, which arrived last and is now stationed at the Barcelona Prince of Spain Dock, is Italian like the two other vessels and is named Moby Dada. The latter has capacity for 1,000 passengers.
Mobilization of troops to increase
The Spanish police have reinforced the number of officers to be stationed in Catalonia leading up to the referendum. Already last week, the law enforcement entity foresaw that the mobilization of troops would go 'in crescendo.' The officers are anticipated to come mostly from investigation units. Beyond the stated purpose of housing additional police forces to be stationed in Barcelona, no further details have been provided about what is planned for the boats.
All boats have clearance to stay at the port until October 5.
Obligated authorization
The Moby Dada originally requested access to the Port of Palamós this morning but was subsequently denied. However, Port of Barcelona sources have stated that, because the ships are considered Spanish government vessels, the port is obligated to give them authorization. While the Port Authorities sometimes receive unjustified orders from Madrid such as this, a cruiser-sized ship – with scarce details – is still an uncommon occurrence.