Spanish Supreme Court accuses Belgium of "lack of commitment"
Judges issuing the failed European arrest warrant for Catalan politicians say Belgian's decision is due to "ignorance of Spain's legal framework"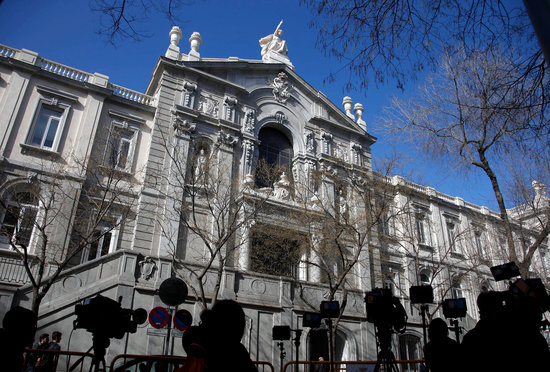 The Spanish Supreme Court condemned the Belgian court's rejection of extraditing three Catalan politicians in Brussels. The Madrid court, including Pablo Llarena, the judge who issued the European arrest warrant on March 23, 2018, accused Belgium of "lack of commitment" in cooperating with Spain. According to some sources of the Supreme Court, "only the ignorance of the Spanish legal framework" can explain the Belgian judges' decision.
The magistrates in Madrid "do not share the reasons" for the dismissal of the extraditions. On Wednesday morning, the prosecutor and the defense agreed that the European arrest warrants had some "procedural defects" and "irregularities". Indeed, according to both sides, there was no arrest warrant in Spain issued for them, something mandatory for an EU arrest warrant to be taken into consideration.
The Belgian prosecution explained that both the defense and the prosecutor's office itself can appeal the decision, although neither will do so. The prosecutor also made it clear that its Spanish counterpart cannot appeal.
The Belgian dismissal of the European Arrest Warrant could set a precedent for the case against Carles Puigdemont in Germany, said his lawyer, Jaume-Alonso Cuevillas. In fact, the European arrest warrant is "exactly the same," therefore containing the same "irregularities."