Puigdemont: 'What was the election for?'
The Catalan leader accuses Spain's judge of "having more power than two million Catalans" after having prevented jailed MP from being sworn in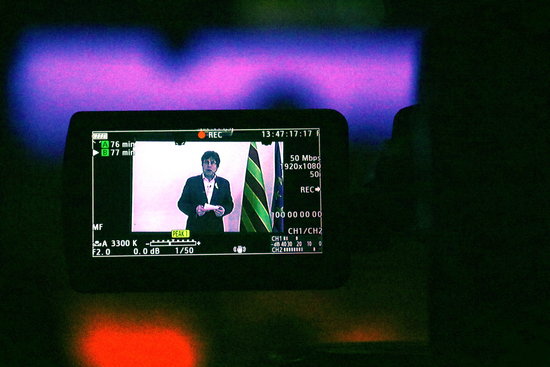 Carles Puigdemont reacted to Spain's judge decision to prevent jailed MP Jordi Sànchez from being sworn in. The Catalan president, deposed after the enforcement of Article 155 of the Spanish Constitution by Rajoy's executive, accused Spain's judge in charge of the judicial proceedings against Catalan leaders of "having more power than two million Catalans", after he prevented Sànchez from being sworn in. "What was the election for?," he asked.
Puigdemont took part in a party meeting from Brussels on Saturday. What's more, he urged once again the European Union to give a "political response" to the current political situation in Catalonia.
Spain's court rejects Sànchez's request to attend investiture debate
The Spanish Supreme Court rejected on Friday afternoon a request by the jailed pro-independence activist and MP for Junts per Catalunya candidacy for temporary permission to leave prison and be sworn in as Catalan president. The judge argues "risk of repeated offence" for his decision.
After the court decision, the defense of the jailed pro-independence leader announced that they will take Spain's Supreme Court to the European Court of Human Rights (ECHR) on Monday for denying him the permission to attend parliament in order to be sworn in as Catalan president.
The investiture debate postponed until the ECHR rules on Sànchez's appeal
The parliament was expected to meet on Monday for Sànchez's investiture debate. Yet the Catalan parliament speaker Roger Torrent decided to postpone Jordi Sànchez's swearing-in as president until the international court rules on Sànchez's appeal.
Sànchez was the presidential candidate put forward by the main pro-independence parties in Catalonia after failing to reelect Carles Puigdemont as head of the government. Sànchez's candidacy was proposed by Puigdemont after he gave up plans to reclaim the office.
Sànchez faces charges of rebellion and sedition
Sànchez faces criminal charges of rebellion for his role in the political roadmap that led to a declaration of independence last October. He has been in prison for almost five months while awaiting trial.
The imprisonment of Sànchez, as well as that of three other Catalan leaders, has been described by Amnesty International as "disproportionate." In an interview with Catalan news, the organization's director for Europe said that the imprisonment of civil society leaders "sends a very scary message."