Foreign minister to 'encourage' international observers at jailed leaders' trial
Alfred Bosch chairs first meeting with Catalan government delegates abroad after talking to MEPs in Brussels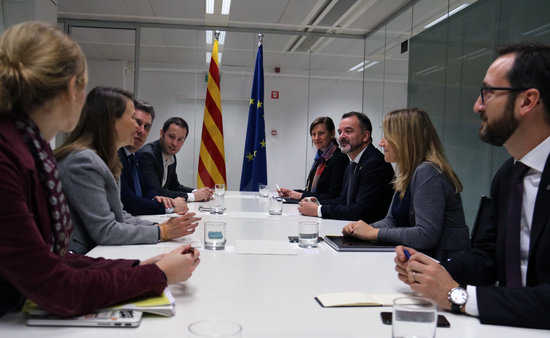 The new Catalan foreign minister, Alfred Bosch, will "encourage" the presence of international observers at the upcoming trial of some 20 Catalan leaders over the October 2017 referendum and declaration of independence –nine of them are in pre-trial jail.
In Brussels, during his first official trip abroad, Bosch said that "the truth must be known." He also claimed that offering observers the possibility to have "direct knowledge" of what is going on in the courtroom will be "good."
Some MEPs announced earlier this month that they would request to act as international observers at the trial, including the French trade union leader, José Bové. They made the announcement during a visit to one of the prisons where some of the leaders are incarcerated.