European Court of Human Rights rules Spain violated Basque leader's right to fair trial
Pro-independence figure Arnaldo Otegi was incarcerated for six and a half years for allegedly following orders of ETA organization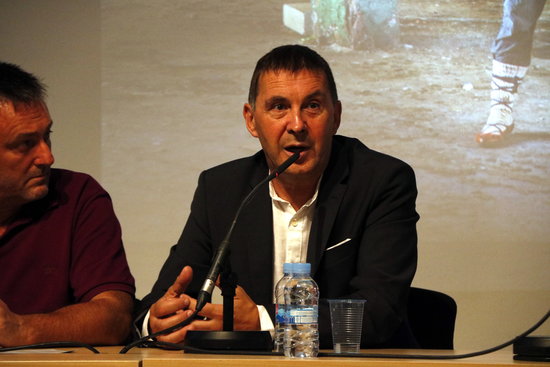 The European Court of Human Rights, in Strasbourg, has ruled that Spain's National Court violated Basque pro-independence leader Arnaldo Otegi's right to a fair trial.
Otegi was sentenced to 10 years in prison –later lowered to six and a half by the Supreme Court– and was barred from public office for 10 years for allegedly being part of the ETA separatist organization and following its orders to rebuild the left-wing Basque pro-independence political movement.
After serving the full sentence, Otegi is now free but is still unable to stand in elections.
After exhausting all appeals in Spanish courts and getting a final rejection by the Spanish Constitutional Court in 2014, Otegi took his case to Strasbourg, where the European court ruled on Tuesday that article 6.1 of the European Convention on Human Rights on the "right to a fair trial" had been violated.
Compensation
Yet Strasbourg gives no compensation to the Basque politician, as it claims that "the finding of a violation alone was sufficient just satisfaction."
What's more, the ECHR claims that Spain has "a domestic procedure that could lead to judgments being reviewed and revised where the Court had found a violation of the Convention".