EU leaders back Spain in Catalan crisis
German chancellor calls for "constitutional solution" while French president hails European "unity" behind Madrid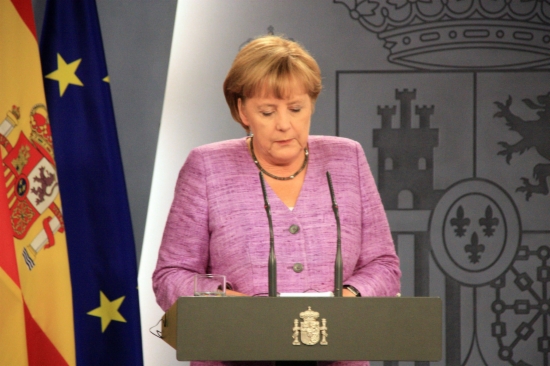 German chancellor Angela Merkel has called for a constitutional solution to the political conflict over Catalonia and has expressed her support for the Spanish government. "We hope there are solutions found on the basis of the Spanish constitution," she said as she arrived at a summit of EU leaders in Brussels on Thursday, adding: "We back the position of the Spanish government."
Nor was Merkel the only major European leader to back Madrid. French president Emmanuel Macron said the EU summit "will be marked by a message of unity of its members in regards to Spain." France has openly supported the Madrid government during the crisis, with Macron recently accusing Catalan separatists of being partly motivated by "economic selfishness".
The show of unity among EU leaders comes as the Spanish government prepares to activate the clause in the constitution that will suspend Catalonia's regional powers. Meanwhile, the Catalan president, Carles Puigdemont, warned that should direct rule be imposed, he would lift the suspension on declaring independence that he voluntarily set on October 10.