Direct rule will continue if Puigdemont does not turn up, Rajoy says
"Be a democrat and respect the Catalan Parliament decision to reinstate the government", replies Puigdemont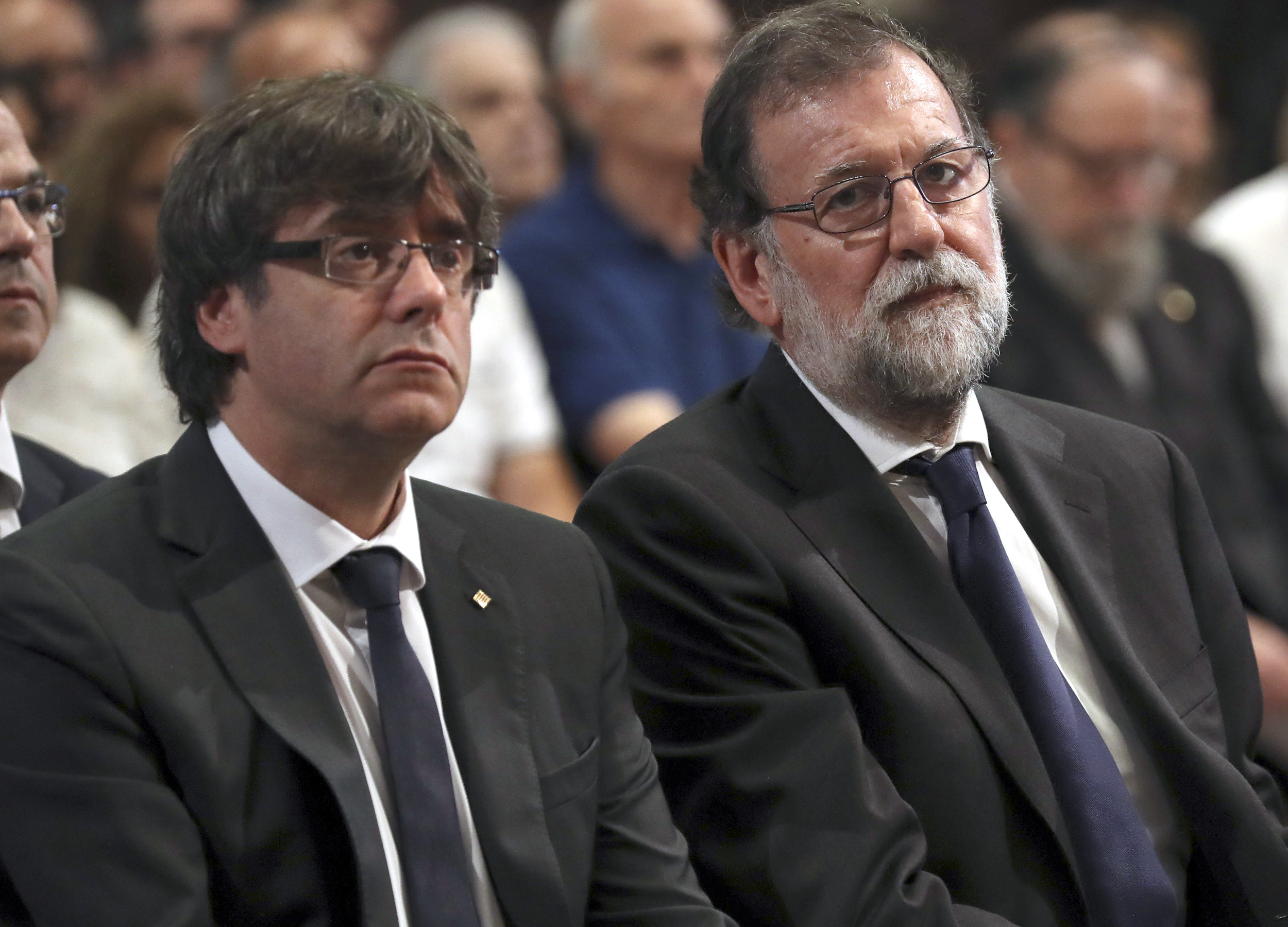 Suspension of Catalan self-government will continue if Puigdemont does not appear in Parliament to be reinstated as Catalan president and tries to be reelected from Brussels. This is what Mariano Rajoy claimed this Monday morning during a party officials meeting. The Spanish leader said that the measures that his government implemented, following the declaration of independence "will continue to be in force until a new president takes office after the elections." And Rajoy said that swearing anyone in by proxy is "impossible." According to him, "taking office from Brussels" is not viable.
The pro-independence parties kept the majority in the Catalan Parliament after the December 21 elections. Puigdemont was the top candidate for the Together for Catalonia (JxCat) ticket, which came first in the bloc of parties supporting a Catalan state. His candidacy and the other major pro-independence party, Esquerra Republicana (ERC), agreed to try to swear him in. Yet, he remains in Brussels and intends to be appointed from there, via video or through an MP representing him.
Puigdemont didn't waste time in answering Rajoy's comments. "He got 4 seats in the December 21 election. He should be a democrat and respect the Catalan Parliament's decision to reinstate the government," the leader of JxCat tweeted.