Committee of Regions president says 'imprisonment' of Catalan politicians offers no 'solution'
"Catalonia is fully represented in Brussels again," says Karl-Heinz Lambertz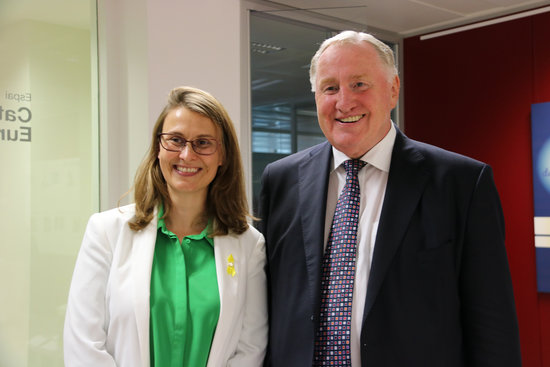 The president of the Committee of Regions, Karl-Heinz Lambertz, has asserted on Wednesday that the "imprisonment of" Catalan "politicians" does not "contribute to a solution at all."
"I am completely convinced that a conflict like that of Catalonia cannot be solved with either the police or the army," he said.
According to him, "Catalonia is fully represented in Brussels again."
Speaking with the Catalan News Agency (ACN) and Catalunya Ràdio in Brussels, where he participated in a reception of Catalonia's National Day organized by the government delegation, Lambertz gave his views on the current situation.
Asked about the political situation Lambertz has said that "it is evident that there is a need for dialogue between the Catalan and Spanish government"
He indicated that Europe "cannot fix the Catalan problem" but expressed hope that the "blocked" dialogue of recent years is reopened.
"The situation requires a lot of creativity and a lot of capacity for discussion and dialogue," he reiterated, also expressing that he is very happy with the "end of Article 155."