Call for mass withdrawal to pressure Spanish government
Civil society groups in Catalonia call citizens to take money out from ATMs on Friday at 8am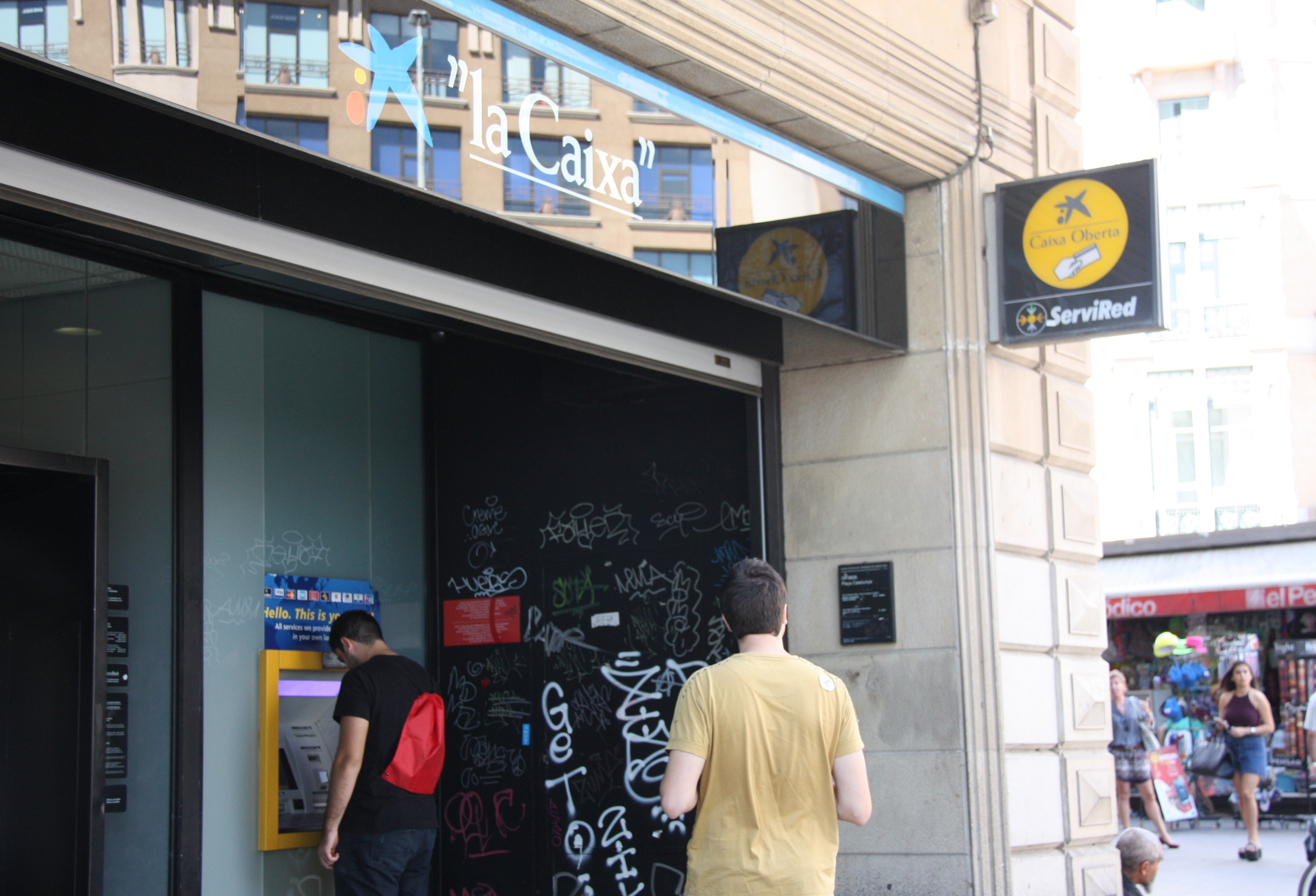 Civil society organizations in Catalonia call for a mass withdrawal of money from bank ATMs on Friday at 8am in order to pressure the Spanish government.
The action targets the five main banks in Catalonia: Caixa Bank, Sabadell, Bankia, BBVA and Santander. Organizers call on clients of Caixa Bank and Sabadell to show their disagreement with the banks' recent decision to move their headquarters out of Catalonia due to the escalating political crisis between governments in Barcelona and Madrid.
This is the first "direct and peaceful" action organized by Crida per la Democràcia (Call for Democracy). This is an umbrella group which includes among others the two main pro-independence organizations in Catalonia: the Catalan National Assembly (ANC) and Òmnium Cultural.
The mass withdrawal is also aimed at condemning the imprisonment of ANC and Òmnium presidents, Jordi Sánchez and Jordi Cuixart, held in custody on sedition charges since Monday.
According to banks, the impact of the action has been quite limited. Still, it's been criticized by politicians such as Barcelona mayor Ada Colau, who said that "it is not the best idea" and a "reflection" is needed.
The Catalan Bussiness minister Santi Vila tweeted today that "putting tension on bankss" and boycott-like actions are not the best way to make yourself be heard. "Putting the economy at risk it's always an own goal," he said.
Organizers did not specify how much money people should take out. Some, though, chose a symbolic amount. For instance, referring to the Spanish Constitution article that the government in Madrid will trigger to take over the Catalan government. "I took out 160 euros twice," said Jonathan Martínez Sánchez, CaixaBank client. "Because it was not possible to withdraw 155, since there were no 5 euros notes."